Stanley Kubrick: The Exhibition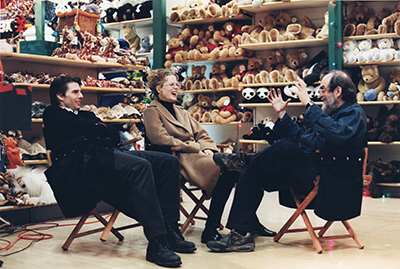 Spartacus. The Shining. 2001: A Space Odyssey. Dr. Strangelove or: How I Learned to Stop Worrying and Love the Bomb. Lolita.
These are only a few of the many cinematic masterpieces directed by Stanley Kubrick during a career that lasted from 1951 until his sudden death in 1999—and defined American filmmaking for generations. San Francisco's Contemporary Jewish Museum gives Kubrick his first retrospective at a Jewish museum, accompanied by numerous film screenings and events, including a concert of the San Francisco Symphony playing the score from 2001: A Space Odyssey.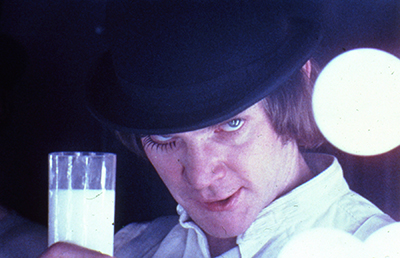 "Stanley Kubrick: The Exhibition," organized by the Deutsches Filmmuseum in Frankfurt am Main and others, features some 800 objects, from films clips and soundtracks to costumes, screenplays and props and much more. Iconic film props are shown throughout the exhibit: A Full Metal Jacket display includes the "Born to Kill" helmet; 2001 has the Starchild and ape costumes. And a display on The Shining has a re-creation of the hedge maze from the film, created by Adam Savage, former host of the television show Mythbusters.
Kubrick was born in the Bronx in 1928 to parents of East European Jewish heritage. At 15, he submitted a photograph to LOOK; the magazine quickly hired him—he was their youngest photographer. By his early twenties, Kubrick had begun making short documentary films and with Fear and Desire in 1953 moved into feature films.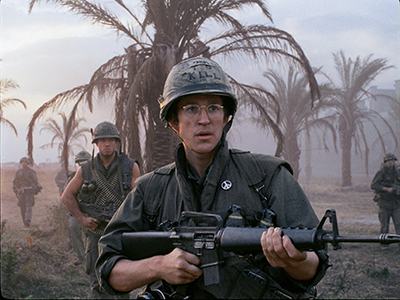 The exhibit also explores his connections to his Jewish roots. Famously agnostic, Kubrik respected Jewish culture "colossally," said Jan Harlan, his brother-in-law and longtime executive producer. "He was full of respect for the fact that we are all walking miracles."
"I find it very exciting to have a semi-logical belief that there's a great deal to the universe we don't understand, and that there is an intelligence of an incredible magnitude outside the Earth," Kubrick said in an interview with journalist Craig McGregor. "It's something I've become more and more interested in."
Though Kubrick usually wrote his own screenplays, in 1976 he asked Isaac Bashevis Singer to write a screenplay about the Holocaust, but Singer, claiming he knew nothing about the subject, refused. Another of Kubrik's unrealized projects was a film based on Louis Begley's semi-autobiographical novel, Wartime Lies, about a Jewish boy and his aunt who survive the war in Warsaw. In 1991, Kubrick bought the film rights, renamed the story Aryan Papers, cast one of the main characters, and sought out a location. However, when he received the news that Steven Spielberg's Schindler's List would be released first, he abandoned the project.
"Stanley Kubrik: The Exhibition" is on view at the Contemporary Jewish Museum through October 30th.