Jerusalem-City of Wonder and Faith, Art and Inspiration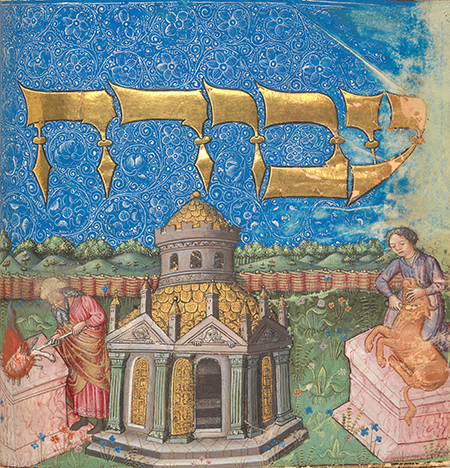 Jerusalem. The name itself evokes images of beauty, spirituality and multiculturalism. How did it become so? A new exhibition at the Tisch Galleries of New York's Metropolitan Museum of Art seeks to unravel the mystery of the metropolis through Christian, Jewish and Islamic medieval art.
"Jerusalem 1000–1400: Every People Under Heaven," from September 26 to January 8, 2017, traces the centrality of the city to this immensely creative period, when it attained significance as a trade and tourist destination as well as a symbol to people of diverse faiths.
"It's a time when most of the world catches Jerusalem fever," says Barbara Drake Boehm, senior curator for The Met Cloisters, also in New York, specializing in the art and architecture of medieval Europe. Boehm co-curated the exhibit with Melanie Holcomb of the Met's Department of Medieval Art and The Met Cloisters.
See the colorful 15th-century "Book of the Divine Service" from the Mishneh Torah of Maimonides or the Mosque Lamp that belonged to Mamluk Sultan Barquq, who ruled in the late 14th century. They are among more than 200 objects and works of art on display—on loan from  over 60 institutions and individuals worldwide—that represent the establishment of the three major religions in the city.
Although both the Christian Crusades and Islamic invasions intensified during this period, this is not the main focus of "Jerusalem." The exhibit examines themes that made the city a source of inspiration—including the Holy Wars, generosity of patrons and the promise of eternity: All three major monotheistic religions believe Jerusalem stands at the gates of Heaven.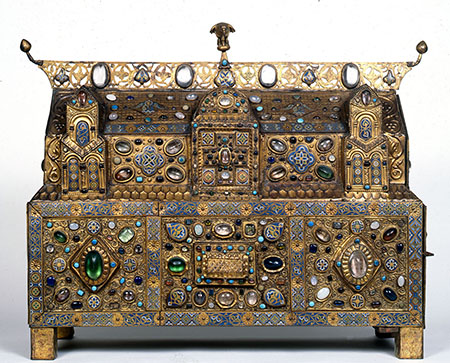 Things are not always as they seem today: For example, Jewish pilgrims then were more interested in the city gates and the Mount of Olives than the Western Wall. Artists of every faith used the Dome of the Rock in their art. "There was a respect for the shared holiness of the site," says Elizabeth Eisenberg, research associate at The Cloisters.
Is there a modern-day message here about coexistence between conflicting religions—or even peace?
"The Jerusalem that people know today is by and large the biblical one—or the Jerusalem of now," says Holcomb. "This is a way for us to fill in that history a bit and create and uphold the complexity of that city."