Bill Graham: The Man Behind Rock 'n' Roll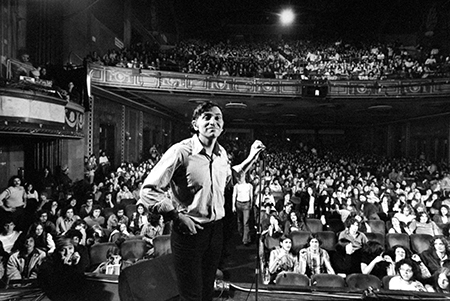 When German-Jewish refugee Wolfgang Grajonca arrived in New York in 1941, aged 10, he weighed 55 pounds. Taken in by a Bronx family, as a teenager the future Bill Graham worked at Grossinger's and The Concord in the Catskills and dreamed of becoming an actor. Instead, after an Army stint during the Korean War, Graham began to stage concerts. He launched many of rock's iconic stars—Janis Joplin, The Rolling Stones, Bob Dylan. This traveling retrospective, created by Los Angeles's Skirball Cultural Center, is now at the National Museum of American Jewish History in Philadelphia through January 16, 2017.
Included in the exhibit are psychedelic posters from the famed Fillmore auditorium in San Francisco, memorabilia, photos and soundtracks from the life of the promoter whose passion for music and entertainment was tempered by his charity work. Until his death in a helicopter crash in 1991, he spearheaded high-profile benefit concerts, such as 1985's Live Aid for famine relief in Ethiopia.
Graham, who was inducted posthumously into the Rock 'n' Roll Hall of Fame, also donated funds for a two-story menorah in San Francisco's Union Square—a symbol as outsized as the individual.