Crafting for Sukkot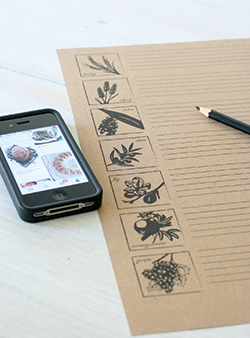 It's Sukkot crunch time: Ready to perfect your DIY craft projects with the kids in your life (edible sukkah, anyone?) or by your elegant, adult self?
Jewish crafting sites populate the Internet. Kveller.com offers some of the simplest suggestions, like their cracker-and-cream-cheese sukkah. CreativeJewishMom.com lists several easy projects using materials like colored drinking straws. DesignMegillah.com offers Martha Stewart-worthy crafts, especially its garland made with dried orange slices and paired with autumn pine greenery. The tastefully refined ChaiandHome.com shares ideas including paper flower decorations and seven species printable art to make either an elegant menu planner or a tweed-string banner to hang in the sukkah. The site also features a kid-friendly blue-and-gray Lego etrog box.
"I try to make all the Jewish holidays in my home feel distinct," says Los Angeles-based Dena Siegel of ChaiandHome.com. "For Sukkot, I have a tendency to focus on autumnal, harvest themes. I love to use a lot of earthy elements that are compostable, like brown bag, twine and twigs."
The prevalence of Jewish crafting reflects general trends: Crafting is big business. Annual revenue has climbed steadily over the last 10 years to $30 billion in a phenomenon overwhelmingly driven by women. Numbers compiled by the Craft and Hobby Association show that 80 percent of crafters are women who have been pursuing the pastime for 10-plus years. The other major factor is social media. According to a 2015 survey conducted by crafting superstore Michaels, 89 percent of respondents go online for project ideas.
Crafting is also a family pursuit. According to that same Michaels report, 55 percent of American families take part in at least one craft per year. Will your family join the fun this year?