Who Says a Leader Has to Look Like Moses?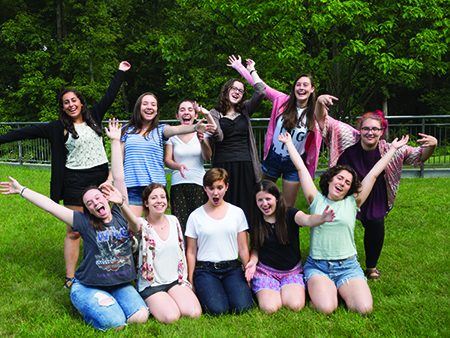 The High Holidays were right around the corner. Or were they? Ancient Israel was in a tizzy. Two great scholars—Rabban Gamliel, head of the Sanhedrin (the rabbinic court), and Rabbi Yehoshua, another member of the Sanhedrin—couldn't agree on what day Yom Kippur should be observed. At the time, the lunar calendar was determined according to witness sightings of the new moon. Gamliel felt the testimony he heard was kosher; Yehoshua, in contrast, believed Gamliel's eyewitnesses were unreliable. As a result, Gamliel ruled that Yom Kippur should begin on a particular day—and Yehoshua concluded that Yom Kippur should be observed on a different one.
Sensing that chaos would ensue if there was no uniform acceptance of the holiest day on the Jewish calendar, the Mishnah reports that Gamliel set out to prove he was in charge:
"Rabban Gamliel sent for [Yehoshua, saying]: I order you to come to me with your staff and your money [acts prohibited on a holy day] on the day that Yom Kippur falls according to your calculation" (Rosh Hashanah 2:9).
Yehoshua, accepting the premise that communal unity was more important than being right, acceded to Gamliel's order, but he did so after being publicly humiliated.
I sometimes wonder if the scenario would have played out differently if Gamliel and Yehoshua were women. Would female leaders have approached the conflict—and found ways to resolve it—differently?
Until all too recently, these would have been ridiculous questions to ask. In both the Jewish and secular spheres, there were virtually no women at the helm. But with the possibility of the United States electing its first female commander in chief, and with more women in positions of responsibility in the Jewish community, these musings are no longer merely theoretical.
Our tradition provides us with numerous examples of women with strong leadership qualities, including Queen Esther, who put herself in danger to save her people; the daughters of Zelophehad, who argued before Moses for the right of women to inherit property; and Deborah, the prophetess and judge, who encouraged battle against Israel's enemies.
Alas, most of these women were not in public leadership positions, instead playing significant roles behind the scenes. The quintessential model of a Jewish leader, Moses, was decidedly male, as were the members of the priestly caste who controlled ritual matters and the writers and codifiers of the rabbinic tradition, our legal and intellectual heritage.
Despite noteworthy progress, women who want to be leaders today face significant hurdles. They still have to fight sexist assumptions about what a leader should look or sound like, about their willingness or ability to take on certain tasks (such as securing large donations from male donors or traveling extensively) and about how their domestic responsibilities will affect their job. Just because some women have "made it" does not obviate the struggles that many still face to prove they are worthy of the titles and responsibilities they have earned or are striving to achieve.
We—as a community and as a society in general—need to engage in a much broader conversation about our assumptions about leadership as well as the nature of the organizations we would like people to lead. Our ultimate goal should be shaping organizations as well as crafting leadership tracks that are strong, healthy and affirming of many different types of leaders and leadership styles. It is only through such conversations, self-reflection and, ultimately, action, that we will be able to benefit from the leadership of our most talented members, whether they be male or female.
Rabbi Ellen Flax is the director of the Hadassah Foundation, an investor in social change for girls and women in the United States and Israel.