Cranberry Apple Kugel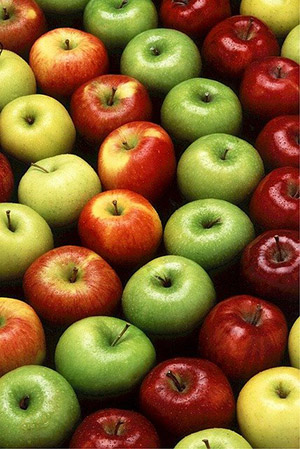 Cranberry Apple Kugel, from Not This Turkey!
by Jessica Steinberg. Read review of the children's book here.
8 ounces fresh cranberries
1 1/4 cups sugar, divided
3/4 cup water
1 teaspoon fresh lemon zest
2 teaspoons cornstarch
1 1/2 pounds wide egg noodles (one and a half packages)
1/2 cup margarine or butter
1 teaspoon cinnamon plus extra
3 large apples, peeled and thinly slices
5 large eggs
1. Place cranberries, 1/2 cup sugar, water and lemon zest in a saucepan over medium heat. Wait until the water begins to boil, then add cornstarch, and stir. Continue to simmer until cranberries are soft and sauces thickens. Add a little water if needed. Set aside to cool.
2. Cook noodles in a large pot. Drain well and set aside.
3. Preheat oven to 350 and grease a 9-inch x 13-inch baking pan.
4. Melt margarine or butter and mix with sugar, cinnamon and apples.
5. Separate eggs and beat egg whites until frothy and thick. Add egg yolks to sugar-apple mixture. Add noodles and mix well. Gently fold egg whites into noodle mixture.
6. Spread half the noodle mixture in the pan. Add a layer of the cranberry sauce. Add the remaining noodles. Sprinkle with a very light dusting of cinnamon.
7. Bake 50-55 minutes or until desired crispness on top.