Guatemala Opens First Holocaust Museum in Central America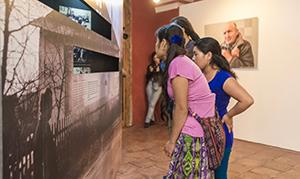 Guatemala isn't a likely place for a Holocaust museum. The Central American country is home to only a handful of Jews, yet last year, the France-based Yahad–In Unum organization inaugurated the region's only Holocaust museum in a bid to teach Guatemalans about the atrocities of that era.
Museo del Holocausto, located in the capital of Guatemala City, opened with the temporary exhibit "Holocaust by Bullets," which explores the mass shootings of Russian Jews and Roma by Nazi Germany from 1942 to 1944. A new exposition of works by Israeli artist Mira Maylor, "Memories of the Holocaust through Art," is up through February.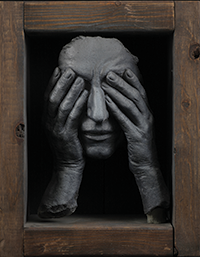 Guatemala suffered a genocide of its own in the 1980s, when an estimated 200,000 indigenous people were murdered by government forces in mass shootings during the nation's civil war.
Conducting the research for "Holocaust by Bullets," according to local Yahad–In Unum Executive Director Marco Gonzalez, "opened a door to investigate other, more recent mass killings," including in his native Guatemala. "We draw a lot of parallels to the way that Guatemalans were killed and the way that the Einsatzgruppen and the Nazis killed the Jews and the Roma in Eastern Europe."
Close to 10,000 people have visited the museum so far. Click here to take a video tour of the new museum and hear directly from Father Patrick Desbois, a French priest and founder of Yahad–In Unum, and artist Mira Maylor.