Bringing Books to Kids in Rural Africa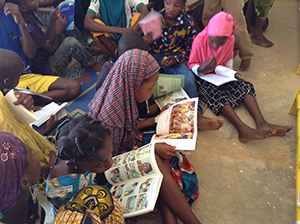 Sali Greeley, who grew up Muslim in rural Burkina Faso, always told her son, Ethan: "If I'd had a library in my village when I was your age, the sky could be the limit for me."
Raising an astounding $20,000 in donations, Ethan made his mother's childhood dream a reality as the project for his bar mitzvah, which he celebrated in May 2015 at Temple Emanuel in Kensington, Md. He partnered with Friends of African Village Libraries (favl.org) to secure a building in Sali's hometown of Sebba, stock it with books, train a librarian and sponsor ongoing programs.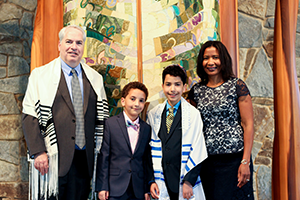 Ethan has yet to see the library; recent violence has made Burkina Faso off-limits to foreigners. But the 14-year-old is proud to carry on the Jewish tradition of tzedakah championed by his paternal grandmother and great-grandmother, who were active Hadassah members.
"The Jewish values here are learning and helping other people," said Ethan, who plans to install computers in the library soon.
Ethan's father, David, a former Peace Corps volunteer and the son of Holocaust refugees, said the project also reflects intercultural respect and exchange—a value the Greeleys, an interfaith Jewish-Muslim family, hold dear.