Jesse Zel Lurie, Veteran Jewish Journalist, Dies at 103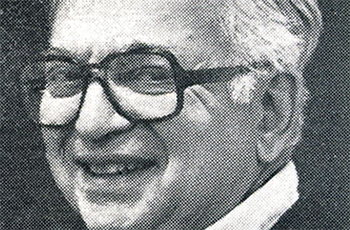 Jesse Zel Lurie, the executive editor of Hadassah Magazine from 1947 until 1980 and its publisher from 1980 to 1984, died on Monday at the age of 103. He was living in Delray Beach, Fla., from where he had continued to write for Jewish newspapers long after his retirement from the magazine.
Lurie joined Hadassah Magazine in 1947, at the age of 33, overseeing the publication's transition from a newsletter to a magazine and was the first professional journalist to head the operation. His journalistic career began at the Palestine Post (now the Jerusalem Post) in pre-state Israel, where his older brother Ted was a founding editor. After returning to the United States, he served as foreign correspondent for the Post until he was tapped by Hadassah.
Lurie was an enthusiastic promoter of Middle East peace, and a longtime member of the board of directors of for American Friends of Neve Shalom/Wahat al Salam, where Jews and Arabs live together and where he helped establish Israel's first bilingual primary school for Jewish and Arab students.
"Jesse was a pioneer as a journalist, a peace activist, a Zionist and a challenger of sacred cows," notes Alan M. Tigay, who succeeded Lurie as executive editor of Hadassah Magazine and who retired in 2015. "While still working as the United Nations correspondent for the Palestine Post, he became executive editor of the Hadassah Newsletter and transformed it into Hadassah Magazine and made it the leading Jewish publication in America. He served as editor for 33 years and continued to work tirelessly for another 35 years on Jewish-Arab reconciliation and co-existence."
Lurie leaves behind his partner Dorothy Cline of Delray Beach, Fla., his daughters Ellen Belson of Armonk, N.Y., and Susan Zaslavsky, who resides in Israel, along with four grandchildren and four great-grandchildren.