Albert Einstein's 'Genius'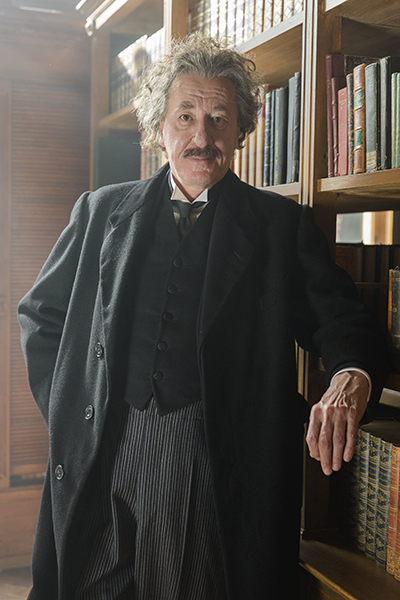 The quick-paced trajectory and irreverent tone of Genius, National Geographic's new show on the life of Albert Einstein, are on full display in the series' opening scenes: The series starts with the brutal 1922 slaying of Weimar Germany's Jewish foreign minister Walter Rathenau by German fascists and a visit with Einstein on that same morning—witnessing that famous mustachioed personage with the electric hair in mid-carnal romp with his secretary Betty. The scene then shifts to a teenage Einstein, chafing at authority at his regimented Prussian school, as he daydreams about the magical world of math and physics. Politics, women and flights of fantasy—is this what comes to mind when discussing the revered scientist?
Well, yes. Einstein once said, "When a man sits with a pretty girl for an hour, it seems like a minute. But let him sit on a hot stove for a minute—and it's longer than any hour. That's relativity." And "Imagination is more important than knowledge. Knowledge is limited. Imagination embraces the entire world."
Based on the book Einstein: His Life and Universe by Walter Isaacson and produced by Ron Howard, Brian Grazer and Gigi Pritzker, Genius—which begins on April 25th—travels back and forth through time over the German-born scientist's life. The biopic looks at the outside influences, the troubled political landscape of the early-20th century and the people that molded Einstein, including the strong women who impacted both his education and his later studies.
The beautifully produced 10-episode series includes impressive performances by Geoffrey Rush as the older physicist and Johnny Flynn as a Hollywood heartthrob version of young Einstein. Particularly effective, too, is Samantha Colley as the Serbian physicist and gifted mathematician Mileva Maric, who eventually becomes Einstein's first wife.