Reform Judaism 101—Online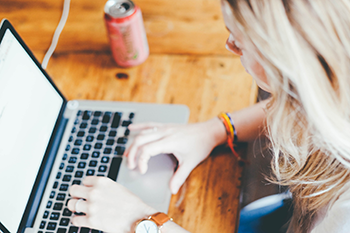 The "magic" in an Introduction to Judaism class often occurs in the first 20 minutes before a teacher arrives, when students talk to each other and forge connections, Rabbi Leora Kaye, director of programs at the Union for Reform Judaism, says, explaining her initial resistance to creating an online course.
But the URJ received so many requests that the group decided to create online learning opportunities. "There's a whole community of people who want to learn about Judaism but are unable to do so," Kaye says.
This spring, the URJ launched its first online Introduction to Judaism course, a 21-week "synchronous" class. In online education, synchronous means that students must show up live at a prescribed hour, rather than an "asynchronous" class, where students can view videos on their own time.
With some two dozen students signed up—from Canada to Colorado, South Carolina and South Dakota—the class includes interfaith couples, seekers with no religious upbringing, individuals interested in conversion (though this is not a pre-conversion class) and those raising Jewish children. The next course will begin in the fall.
"It may seem backwards to take this class now, but my husband and I converted to Judaism about a year ago and didn't have the opportunity to take a Judaism 101 class," says Steph from South Dakota, who preferred not to share her last name. "For me, learning never ends."