A Seminal War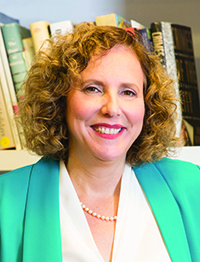 Why devote a whole issue to the 50th anniversary of the Six-Day War? Whether or not you are old enough to remember—or may even have experienced directly—those dramatic days in June 1967, you know that it was a transformative moment in Jewish history. Just two decades after the Holocaust, the then-nascent Jewish state was fighting for its survival. When Israel's military forces prevailed against the massive Arab nations that sought once again to destroy it, Jews the world over celebrated the seemingly miraculous victory.
Today, as we mark 69 years of independence, Israel continues to reap the benefits from that 1967 victory—including a reunited Jerusalem and security along the Golan Heights—as well as grapple with the continuing challenges that stemmed from it.
Our goal in marking this anniversary is twofold: to educate and to inspire. We do the first with a primer by Martin J. Raffel and Gil Troy on the six days of war and the complex issues that remain today as well as with articles focusing on the archaeological riches of the Temple Mount and how the Western Wall shifted from a symbol of unity to one of religious contention. At the same time, we find inspiration in the personal recollections of Yossi Klein Halevi, whose Zionist awakening to Israel as a homeland came during and after the war. Several stories also speak to some of Israel's latest cultural achievements, including: Jerusalem's Mahaneh Yehudah shuk as a nightlife hub; the latest works of four of Israel's literary giants; and a tour through some of Jerusalem's newest tourist sights.
And, of course, we can't forget the historical significance of the war on Hadassah Hospital. After being cut off from the original Mount Scopus campus in 1948, the reunification of Jerusalem in 1967 meant Hadassah's triumphant reclamation—and eventual reopening—of its first major medical center. Be sure to read about that history along with moving memories of the war shared by some of our members.
What more fitting time to bring back—at our readers' request—Joseph Lowin's "About Hebrew" column than in an issue focused on Israel, where the Hebrew language was reborn and continues to thrive as the living language of the Jewish people?
This issue also comes as we approach Shavuot—which this year starts the evening of May 30, but in 1967 came just days after the reunification of Jerusalem, allowing hundreds of thousands of Jews to gather freely at the Western Wall for a Jewish festival for the first time in two millennia. In honor of the holiday, which commemorates the giving of the Torah at Mount Sinai, you'll find a moving commentary on the book of Ruth (page 12), which is read at this time, along with delicious Shavuot recipes with a Yemenite twist.
We wish you and yours a chag sameach!