Final Status? How about Arab-Jewish Equality in the Meantime?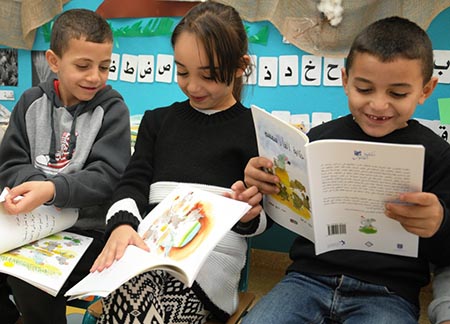 The two-state solution is in critical condition. Yet despite the inertia on how to resolve the larger questions of the Israeli-Palestinian conflict, we have the power, the opportunity and the duty to address immediately a problem in the internal fabric of Israeli society: the relationship between Jewish and Arab citizens within the pre-1967 borders of the State of Israel.
Arab citizens, descendants of those who never left the area that was defined as Israel when it became a state in 1948, see themselves as Palestinian citizens of Israel. Of 8.7 million Israelis, 1.8 million are Arab, nearly 21 percent of the Israeli population, according to the latest numbers released by Israel's Central Bureau of Statistics. The vast majority live in Arab towns in the Galilee, in the center of the country and in the Negev in the south. About 10 percent live in mixed Arab-Jewish cities, including Haifa, Tel Aviv-Yaffo, Ramle, Lod and Beersheva. Their population is growing: One of every four Israeli first graders is an Arab citizen. The third largest party in the Knesset is the 13-member Joint Arab List, a coalition of smaller parties that include religious, secular, female and male individuals across a wide ideological spectrum. No Arab party has ever been part of the Israeli government coalition, although Arabs have served as ministers and, under Prime Minister Yitzhak Rabin's government in the 1990s, the Arab parties comprised a bloc that voted with the government on key issues, including the Oslo Accords.
The Arab population of Israel suffers from discrimination and major socio-economic disparities. About half (53 percent) of Arab Israelis live below the poverty line, in contrast to 22 percent of the population as a whole. Educational gaps between Israeli Jews and Arabs are evident from early childhood through higher education. Inequalities in education stem from unequal allocation of budgets, lack of sufficient classrooms, laboratories and sports facilities; they manifest in higher dropout rates, lower educational achievements and lower employment levels. On a national level, Arab citizens contribute only 8 percent of Israel's total GDP.
When Israel's major economic resource is its people, these gaps weigh heavily on the country as a whole.
Today, despite the rhetoric of Prime Minister Benjamin Netanyahu and many government ministers, the Israeli government understands this economic equation. Over the last several years, the Council of Higher Education has invested billions of shekels in making Israeli higher education more accessible to Arab Israelis. Almost 13 percent of Israeli undergraduate students are Arab, and over half these students are women. In 1980, when I first came to Israel, there was one Arab professor. Gaps are still large, but now Arabs comprise about 2 percent of senior faculty at Israel's six universities. For the first time, an Israeli college, Achva Academic College, boasted an Arab president—Professor Alean Al-Krenawi, a Bedouin.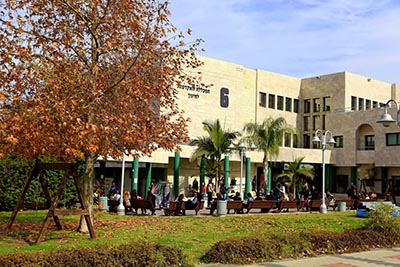 In late 2015, the government passed Decision 922, calling for a systematic equalization of budgets between Arab and Jewish populations for infrastructure, education and municipal development. That decision was backed up by funds (about $3 billion over several years) and new programs, managed by a governmental body—the Authority for the Economic Development of the Arab Sector, which was established by a government resolution in 2007. This could be seen as being too little, too late, but it represents a shift toward equality.
This progress is endangered when government officials and government policy continually demonize Arab citizens. It was endangered when Netanyahu called for Jews to vote in 2015 elections to counter Arabs who were "coming to the polls in droves." It was endangered when Internal Security Minister Gilad Erdan wrongly blamed the Arab citizenry for starting the devastating forest fires in November 2016. It was endangered when the government demolished Bedouin homes in the Negev in order to replace them with new Jewish settlement, as it did in Umm al-Hiran in January 2017. It was endangered when the Knesset limited the public acceptance of Muslim prayer by legislating in March 2017 the decibel levels of the muezzin's call to prayer.
If we want a vibrant society we must recognize Israel—within the pre-1967 Green Line—as a joint venture between Jewish and Arab citizens. This means continuing to increase government resources for education and employment in Arab communities. It means speaking about Arab citizens as partners in Israeli society, rather than as enemies of the state. It means desisting from containing Bedouin citizens on smaller and smaller portions of land. It means recognizing the public space as belonging to all of us, not just the Jewish population. It means working, through education, to create relationships and understanding between citizens.
President Reuven Rivlin understands this. Not only does he speak out against racism, but his initiative, Israeli Hope, brings together Jewish and Arab schoolchildren, sports teams and college students. Beit Berl College, where I work, is part of this initiative, creating a model of shared society on our campus, where thousands of students study, teach and talk together—many for the first time in their lives.
We, Palestinians and Israelis—about 13 million of us when you include the population of the West Bank and Gaza—are, and will be, together in this land that sits between the Mediterranean Sea and the Jordan River. Both sides are deeply divided between those who believe we must take risks and relinquish land in order to reach an historic peace agreement and those who believe—for religious, ideological or military reasons—that we must not.
We, Jewish Israelis, can achieve two of the three elements driving the vision for our future: a Jewish state, a democratic state, a Greater Israel. We cannot achieve all three. Regardless of the ultimate status of the West Bank and Gaza—whether our future holds two states, one state or some other arrangement we cannot now imagine—we can and must work toward greater equality between Jewish and Arab citizens in Israel. If not now, when?
Sarah Kreimer, who has worked for equitable Jewish-Arab relations in Israel since making aliyah in 1980, is currently Director of External Relations for Beit Berl College. Her memoir, Vision and Division in Israel: Forty Years of Activism Along the Seam, was recently published by Blue Thread Press.