Artist Nissan Engel Gets Posthumous Promotion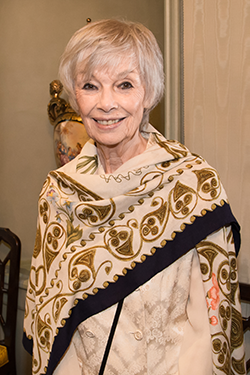 It was through his stained–glass windows commissioned for synagogues in New York, New Jersey and Maryland that Israeli-born, Bezalel-trained artist Nissan Engel learned a love of collage. "Stained-glass windows live with you, that is why they belong in a house of worship," he told The New York Times in 1972 when dedicating the windows depicting the biblical account of the Jews in Sinai for Temple Sinai in Lawrence, N.Y.
​His mixed-media work—paintings of vibrant reds and floral greens layered with etchings, printmaking, old manuscripts, sheet music and instruments as well as pieces he found in the flea market—embody his aesthetic style, which he cultivated while living in both France and the United States after he left Israel in the 1950s.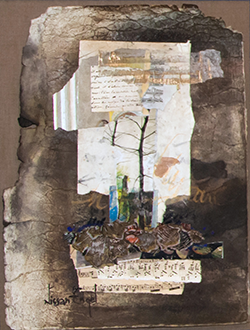 "He did not like the white page," says his French widow, Micky Engel, a former Chanel model who, since Engel died last fall at 85, has been cataloging and promoting the prolific artist's work.
​The first step—which Engel hopes will lead to exhibits in New York City and elsewhere—was a private show and auction of his collages at the New York home of
real estate developer Kenneth Laub.
​"He loved Israel very much—his background in the Bible and Kabbalah inspired him, as did his experience as a soldier in the War of Independence," Engel told event-goers.