Preserving the Swiss Shtetls of Endingen and Lengnau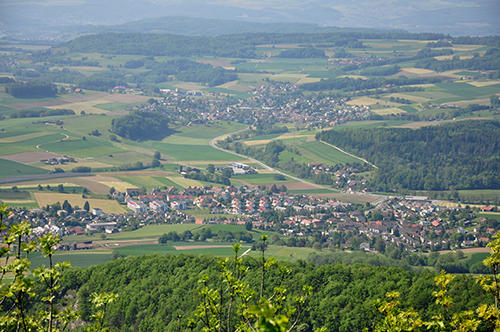 Through the lens of history, Peter Lawson-Johnston sees Lengnau, the shtetl of his ancestors, as a place that offered neither opportunity nor security. "Forbidden to own land, Jews were allowed to work only as peddlers, tailors or moneylenders," Lawson-Johnston, the great-grandson of Solomon R. Guggenheim, wrote in his memoir, Growing Up Guggenheim, and the "authorities confiscated income beyond that which provided a meager subsistence." When he wanted to visit the village a few years ago, a trans-Atlantic flight took him to a bucolic landscape where he visited the synagogue in which his family had worshiped, saw the graves of his forebears, met leaders of the contemporary Jewish community and walked through the retirement home that his family—by then prosperous in America—endowed in 1903.
When Max Bloch wants to see Endingen, the village that sheltered his family for centuries, all he has to do is step out his front door. Though the Jewish population has declined steadily for more than 140 years, he is one of the handful remaining—and one of those who carries the torch of Jewish continuity. "It is certainly a big responsibility and one which our family takes very seriously," he says.
Though villages where Jews made up a sizeable percentage of the population are commonly associated with Poland and the Russian Pale of Settlement, they once stretched across Europe. Centuries of expulsions, migration to large cities, across borders or oceans and, ultimately, the Holocaust put an end to the shtetl stage of history.
But Endingen and Lengnau—barely two miles apart—are intact, with few Jews but functioning institutions and numerous Jewish sights. This thin but unbroken thread can be explained by simple geography: They are in Switzerland.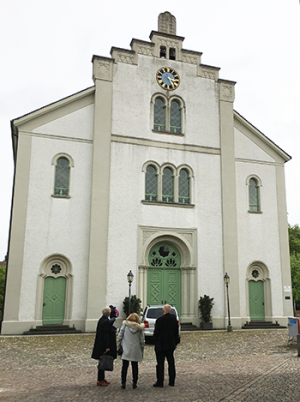 Until the second half of the 19th century, being Swiss offered no advantage for Jews. In addition to professional limitations, Jewish marriage licenses were heavily taxed, a burden that played a key role in Lawson-Johnston's great-great-grandparents' decision to leave for America in 1848—where the Guggenheim family would create its mining, financial, philanthropic and cultural empire.
Jews had once lived all across Switzerland, but in the 17th century they were confined to the Surbtal Valley in the Aargau canton, a few miles from what is today the German border. After 1776, residence was further limited to Endingen and Lengnau. There, Jews were allowed a largely independent existence. Each village had a synagogue and school and the two communities were permitted to open a shared cemetery. They originally spoke Western Yiddish, as did Jews in Alsace and southern Germany. "Western Yiddish and Swiss German are close languages," observes Ralph Weingarten, a Swiss Jewish historian. "Eventually Western Yiddish disappeared."
At its peak around 1850, the combined Jewish population of the villages was about 1,500—constituting one-third of Lengnau's residents and a majority in Endingen.
Official discrimination lasted longer in Switzerland than in neighboring countries. Napoleon tried to force emancipation, and in 1802, the country's one pogrom—which led to substantial property damage but no fatalities—reflected resistance to the idea of Jewish rights. Full emancipation arrived in 1866, and with it, the freedom to move to the larger Swiss cities, greatly depleting the Jewish population of the two villages.
Today, Endingen and Lengnau—combined population less than 5,000, including perhaps 25 Jews—present a clean, prosperous face to visitors, with historic buildings in the center of each town and newer houses with steep roofs on the periphery.
The villages are surrounded by cultivated fields, pastures, orchards and vineyards, but many residents—like Max Bloch, who is a banker—practice urban professions. Today, the country's largest city and banking center is a 30-minute commute.
The synagogues in both towns were built in the mid-19th century when each community had outgrown its original sanctuary. Lengnau's has a rose-and-cream façade with Romanesque-style arches, while Endingen's has Moorish and neo-Classical influences. As the only house of worship in the village, Endingen's synagogue also features a bell tower: The bell—which still chimes to announce the time—used to call Jewish residents to prayer and alert non-Jews to farming schedules, for instance cow-milking.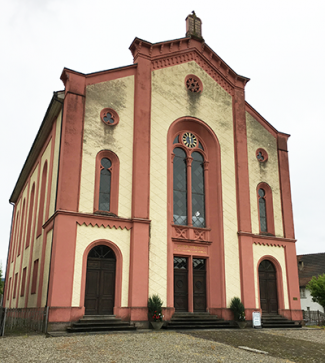 "Whenever Rosh Hodesh falls on a Sunday, there is a minyan in the Endingen shul, and it is also used for weddings and concerts," says Bloch, who serves as president of the Association for the Preservation of the Synagogues and Cemetery of Endingen-Lengnau. "The shul in Lengnau is used once a year, for the mincha service before Yom Kippur." More frequent services and communal events take place at Margoa, the old-age home in Lengnau, which operates a kosher kitchen.
The most ironic case of continuity involves Endingen's former kosher slaughterhouse. Switzerland banned shechitah in 1893, and ever since, all kosher meat has been imported. The Jewish community eventually sold the building used by the shochet and today—124 years after the ban was adopted—it remains a slaughterhouse, albeit nonkosher.
Something else sets Endingen and Lengnau visually apart from other Swiss villages: Because Jews could neither own property nor live together with Christians, a practice evolved whereby Jews would finance an apartment building and then rent part of the finished residence for their families. Houses, many still standing, were constructed with double doors—side-by-side Jewish and Christian entrances leading to segregated interiors. In some of the Jewish entryways, the indentation for a mezuzah remains visible.
That indentation is an apt metaphor for the Jewish story of the villages. Though almost all the Jews moved away, they have left an indelible mark. In fact, the Jewish past of Endingen and Lengnau has put the villages on the tourist map of the present.
In 2009, in cooperation with the cantonal and national heritage societies, the Endingen-Lengnau Jewish community launched the Jüdischer Kulturweg (Jewish Heritage Path), a well-marked tourist trail that connects the two villages' Jewish sights.
"Local authorities recognized the public interest, and Swiss media attention has been constantly increasing," says Roy Oppenheim, a cultural producer for Swiss television who initiated the project and today sits on the Kulturweg board. Many organized groups—from schools and universities to churches and political parties—have taken the tour. The Kulturweg no doubt got an additional boost by launching shortly after the publication of Melnitz, a best-selling novel by Charles Lewinsky that follows the fortunes of a Jewish family from Endingen.
Bloch notes that his non-Jewish neighbors "are generally supportive of the [tourist] initiatives and are proud of the Jewish heritage in their villages." Indeed, there is a new interfaith effort underway called Doppeltür (Double Door), which envisions an interactive museum focused on Christian-Jewish coexistence.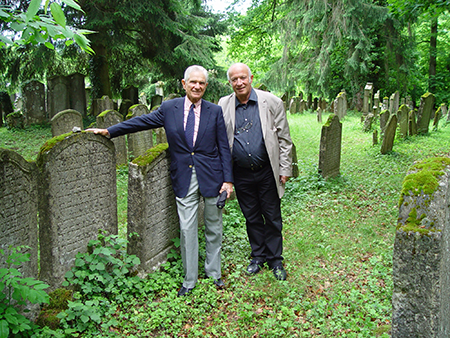 Even if few Jews live in the villages today, many descendants in Zurich, Basel and other Swiss cities still feel connected. Oppenheim estimates that between one-quarter and one-third of the Jews in the German-speaking parts of Switzerland trace their ancestry to the villages. Rather than register as Jews in the larger cities where they live, notes Weingarten, some Swiss Jews choose out of a sense of heritage to officially join the Endingen or Lengnau community. (It is a longstanding practice in many European countries to legally declare religious status.)
Like the indentations in the doorposts, the Jews who left the villages made lasting impressions wherever they went. In addition to the Guggenheims, others who prospered in America included Oscar-winning film director William Wyler (Ben-Hur, Mrs. Miniver); composer Ernest Bloch; and Felix Bloch, who won the 1952 Nobel Prize in physics. Within Switzerland, Jews became prominent in the banking, chocolate and textile industries as well as in the arts.
The history and beauty of the villages eventually proved irresistible to Oppenheim, who became one of the rare Jews without local roots (he was born in Switzerland to parents from Britain and Germany) to move to Lengnau. Aside from the attraction, there was also a void that challenged him. "I was depressed to find out how little the Swiss society knows about Judaism," he says. "All this touched me and was an occasion to do something to remove the ignorance."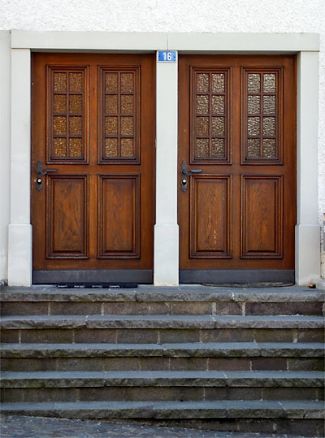 ENDINGEN
Endingen's only house of worship sits in a back alley, hinterstieg in German, and boasts a neo-Classical façade with Moorish-arched windows. This was the village's second synagogue; by 1852, the community—then numbering over 1,000—had outgrown its original building, built in 1764.
The village's Jewish school, erected in 1855 at the height of the community's size and influence, still welcomes students, but now serves as a district school.
In Endingen and Lengnau, several Jewish residences with their tell-tale double doors still stand. After Jews obtained property rights, around 1830, the residential arrangements largely remained unchanged, though the apartments were increasingly separated vertically.
Though kosher slaughter has been illegal in Switzerland since 1893, the Jewish community's onetime slaughterhouse—or Schlachthaus—maintains its original purpose and is operated by the local, nonkosher butcher.
Endingen's mikvah was situated in a charming, small house that featured living quarters on its second floor. The ground-floor location of the ritual bath—which was used by women and men—presumably explains why the street-level windows are elevated.
Situated between the two villages, the Endingen-Lengnau Cemetery is a must-see. Established in 1750 and still in use, this is the country's largest Jewish cemetery with over 2,700 interred.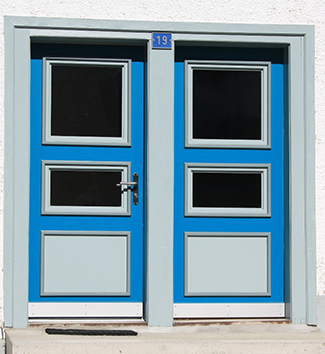 LENGNAU
Unlike in Endingen, this village's synagogue dominates the main square. Built in 1847, the Romanesque-style façade includes
a towering central arch that terminates, high above, with a clock.
Best-known for its Passover-related function, the building referred to as the Matzah Bakery also served as a meetinghouse, school and ritual bath. Erected in 1813, it now sits empty.
Founded in 1903 by wealthy emigrants like Meyer Guggenheim who maintained strong ties to their hometowns, Margoa, the Jewish Home for the Aged, has welcomed non-Jews since the 1980s.
The former Jewish school—the etched inscription "Gemeind Schulhaus" (communal schoolhouse) still visible above the entrance—has served as Lengnau's village hall since 1982. Built in 1842, the school was, at different times, home to Jewish students and combined classes of Christians and Jews.
The tiny structure housing the mikvah dates to 1848 and is believed to have operated solely for women's immersion.
For information about visiting the Jewish heritage sights of Endingen and Lengnau, go to juedischerkulturweg.ch; write to info@juedischerkulturweg.ch; or call 011-41-56-266-5010.
Alan M. Tigay is editor emeritus of Hadassah Magazine and host of the music blog worldlisteningpost.com.