Israel Travel Trends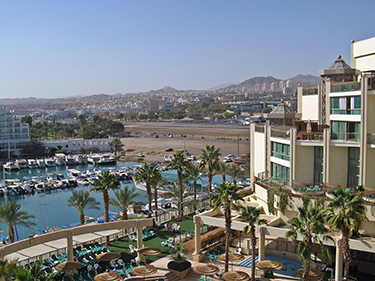 Thinking about vacationing in Israel in the coming year? Turns out you're not alone. Tourism has reached record-high levels. The most recent month for which the government has provided travel data—May 2017—was the best-ever month for incoming tourism, when 347,000 foreigners arrived in the Jewish state. That is a 16.7 percent increase over May 2016. Previously, the all-time best month for tourism was May 2014, when Pope Francis's visit to Israel motivated thousands of Christian tourists to make a similar journey. Also through May 2017:
Tourism has netted $2.18 billion in revenue for Israel.
1.43 million tourists entered Israel, for an increase of approximately 25 percent over the same period the previous year.
Of the tourists visiting in in May, 303,000 arrived by plane, while 44,000 came over land from Egypt and Jordan.
​In response to the significant dip in tourism after Operation Protective Edge in Gaza in the summer of 2014, the Israeli government launched aggressive campaigns in markets all over the globe, including outreach to China and India. In a statement to media, Minister of Tourism Yariv Levin attributed the upward trends to those efforts.
​"It's not a coincidence; it's a clear policy," he said. "The positive trend that has continued for over six months is making a tremendous contribution to Israeli employment and the economy, and I'm convinced that if we work correctly, we'll see this trend continue into the coming months."