Sweet Box: American Treats with Israeli Soul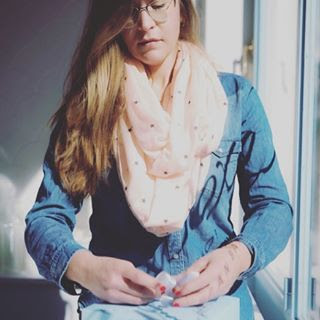 A sweet slice of America has popped up in gritty south Tel Aviv, satisfying Israelis' cravings for crispy chocolate chip cookies, fudgy cheesecake brownies and sticky cinnamon rolls. Nostalgic for treats tasted on trips to New York and other American cities, Israelis are snapping up premium goods at Sweet Box, a new bakeshop specializing in American classics.
​Entrepreneur Sarah Simchovitch, 38, opened Sweet Box in the gentrifying Levinsky Market in June 2016 after launching an online baking business from her home. The self-taught baker, who now has six employees, identified an untapped audience. Several other Tel Aviv bakeries and cafés sell a limited selection of American baked goods, but none offer as wide and consistent a variety as Sweet Box.
​"I don't know of any other American bake-shop like this in Israel," said Simchovitch, a sabra whose mother was born in the United States. When launching her company, she had no doubt what she wanted to make. "I grew up with American baking at home. I never developed a taste for European or Middle Eastern pastries."
​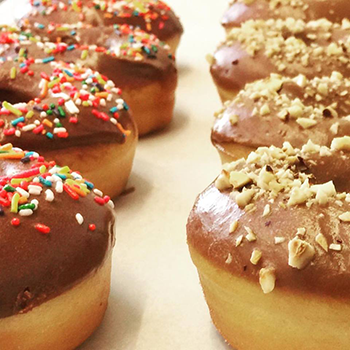 Although some customers walk in off the street, the bulk of Sweet Box's sales comes from online delivery orders for gifts and special events. Simchovitch and her business partner, Michael Tenenbaum, hope to expand to other Israeli cities.
​For Hanukkah, the bakeshop will feature American-style donuts in a variety of flavors, including peanut butter, strawberry cheesecake and Nutella.
​Prices for the donuts and other items are relatively steep (jumbo cookies go for 20 shekels, around $5.50), but Simchovitch claims they are justified given the specially sourced, high-quality ingredients she uses.
​Customers report on social media that the kosher, decadent offerings—including mini cupcakes, black and white cookies, blueberry muffins and red velvet cakes, to name a few—are better than they remember eating on trips abroad.
​"I have adapted Israeli ingredients to taste exactly like American ones," Simchovitch said, "but I have tweaked recipes to suit the Israeli palate. I've reduced the sweetness a bit.
​"I like to say," the baker continued, "that we make an American product with an Israeli soul."