In Memoriam: Reena Ribalow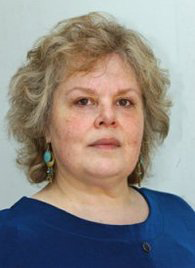 Reena Ribalow, who in 1982 conceived with her mother, Shoshana Ribalow; aunt, Martha Ribalow Nadich; and brother, Meir Z. Ribalow, the Harold U. Ribalow literary prize in memory of her father, died on September 27 at the age of 70. An award-winning writer and poet living in Jerusalem since 1970, Reena had a special relationship with Hadassah Magazine, where the prize found a home.
Reena came from generations of notable editors, writers and playwrights. After Meir died in 2012, she continued the process of selecting the three finalists for the Ribalow prize, reading books with her daughter, Riora Kerr. Reena was passionate about her role in the selection process. "My mother read every single book cover to cover and took her responsibilities incredibly seriously," said her son, Shaiel Ben-Ephraim. "One of her final questions before she died was, 'Who won the prize?'"
Reena also assumed Meir's task of writing loving, thoughtful speeches to be delivered at the award ceremony. Last year, she wrote eloquently that the award embodied "the pursuit of excellence in the honoring of an Anglo-Jewish literature." The Ribalow prize, she added, "is dedicated to this faith in the written word and the continuity of the Jewish story."
She will be missed.