Author Talk: Nicole Krauss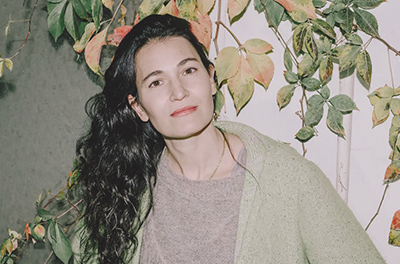 Forest Dark is Nicole Krauss's fourth novel, following Man Walks Into a Room, A History of Love and Great House, advancing the award-winning novelist's formidable reputation as an inventive and cerebral writer. Here, she shares her thoughts on her new novel about a man and a woman who (separately) go to Israel to reset their lives. The interview has been edited for brevity and clarity.
With two American Jewish characters in your book forging connections to Israel, you've created a Diaspora novel set in Israel. Does Zionism play a role here?
I find it difficult to understand the employment of the word "Zionism" in 2017. Israel is nearly 70 years old—we've long moved on from the whether, why and how. What Israel is very much engaged in are the questions of what and who—what kind of country will it be? What does it mean to be Israeli? To walk in the street in Tel Aviv or Jerusalem is to walk straight into the conflict and urgency of those existential questions. In Tel Aviv, especially, a city that draws the country's young people, inventors and artists, the energy of that process of self-creation is particularly high. And at the same time, you can't travel in Israel without feeling the weight of thousands of years—of narrative, tradition, memory and all the ways it binds. The conflict between old and new is very alive there, and it made sense to me to send these particular characters, Julius and Nicole, directly into its midst.
In Forest Dark, the Tel Aviv Hilton serves as a point of entry for personal transformation and as a gateway to the Jewish past for Nicole. Why this hotel in this city?
It goes without saying that the more personal associations and experiences you have with a thing or place or person, the easier it is to write about and imbue it with meaning, to activate levels of mea
ning. In that way, the Tel Aviv Hilton, where I stayed throughout my childhood, where my parents got married and which is the setting for various powerful memories of mine, can in my fiction become a portal to otherworldliness.
Should your readers see in Nicole (the character) a call to action for women? A case for self-determination and reinvention?
I don't think of novels as a call to action, in part because novels pose questions and engage our reflective capacities, and often we require time to really absorb and integrate what we glean from their pages. When novels change us and lead us to live our lives differently, they do so at such a deep level that often we feel that we arrived at those revelations ourselves.
But if you are asking whether I hope that what I write will affect a woman, and perhaps open a little wider the conversation she has within herself—then, yes, very much so.