JGirls Online Magazine Giving Voice to Young Jewish Women

There is a new platform for Jewish teenage girls wanting to express themselves creatively online.
JGirls Magazine, launched by documentary filmmaker Elizabeth Mandel, 48, is an online publication where Jewish girls create content—written or audiovisual—for their peers.
​"If you self-identify as a girl and self-identify as Jewish, between the ages of 13 and 19, there is a place for your voice on jGirls," said Mandel, who is the magazine's executive director. (The Hadassah Foundation is among a number of organizations supporting jGirls.)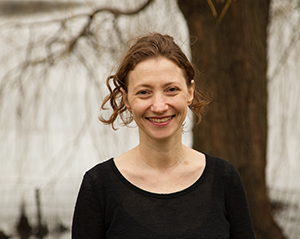 ​The site's editorial board is made up of 14 Jewish girls from across the country who review and edit submissions of fiction, nonfiction, poetry, music, videos and photography.
​With content focusing on issues such as diversity, one recent post—contributed by the daughter of two lesbian moms who was conceived via donor sperm—related the story of meeting her half-siblings through the Donor Sibling Registry. Another young author wrote about the tradition of eating bagels and lox on Christmas with her interfaith family. Activism to prevent sexual assault in high school and college is the topic of another post.
​"The content that the girls select and the conversations that they have around each piece do not occur in an echo chamber," Mandel said. "What it means to be Jewish can look many different ways, and we want to encourage discussion around that."
​While jGirls may be the newest platform for young Jewish women to sound off, it is not the only one. Since 2013, the Boston-based Jewish Women's Archive has been coordinating the Rising Voices Fellowship—also funded in part by the Hadassah Foundation—for high school girls interested in Judaism, feminism and social justice. Their posts are published monthly on jwa.org.