Philadelphia's Essen Bakery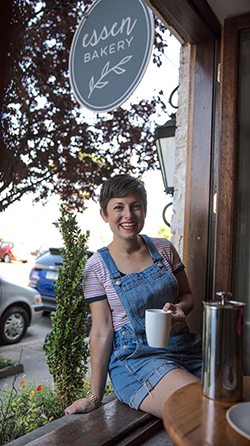 For Passover, Philadelphia foodies are scrambling to pre-order Tova du Plessis's flourless chocolate cake at Essen, her two-year-old South Philly bakery. Fans recall how the doughnuts sold out a week before Hanukkah and go early to snare one of the 20 chocolate-halvah babkas that are Essen's daily signature.
​Scrumptious, modern takes on Jewish (but not kosher) classics made du Plessis, 32, a 2017 James Beard Award semi-finalist in the baking category. They've also established the petite, South African-born pastry chef as a player in the Old World Jewish culinary revival that arguably started with New York's hipster delis like Mile End.
​After being lured to Philadelphia to work with superstar chef Michael Solomonov at Zahav, his lauded Israeli restaurant, du Plessis set about redefining the sweeter end of the Jewish canon. She did so by drawing on the dishes that shaped her kosher childhood in a tight-knit Johannesburg enclave: the challah that young du Plessis braided alongside her mother for Shabbat; pickled herring on kichel at shul; smoked turkey for Yom Kippur break fast.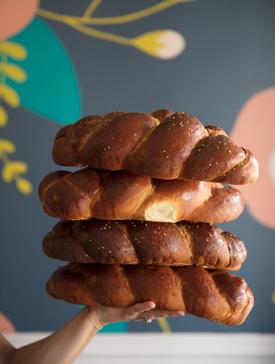 ​And always, there was babka. After college in New York and Houston, and stints at a California culinary school and a Napa Valley kitchen, du Plessis came back to the flavors of her youth, incorporating Israeli za'atar into her challah and Valrhona chocolate into her babka. "My classical training gives me the ability to take these old recipes and make them better," explained du Plessis, whose 2-year-old daughter, Lily, now works by her side.
​As she tweaks meringues for Pesach and mulls a second location, the baker is proud of the way her nostalgic treats are a point of Jewish connection. "I grew up eating challah every Friday night," du Plessis said. "And when someone starts that tradition just because my bakery is here, I love that."