Israeli Spies and Lovers, Ready to Stream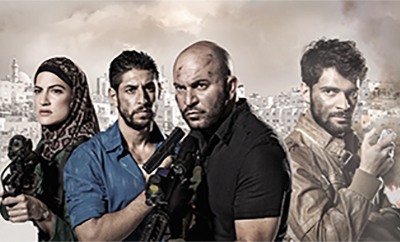 In an episode of the hit Israeli television show Fauda, Doron, an undercover soldier, woos a beautiful Palestinian doctor—part of a strategy for getting his Israel Defense Forces counterterrorism unit closer to elusive West Bank terrorist Taufiq Hammed, known as The Panther.
Tending to a member of Doron's unit captured by The Panther's associates, the same doctor is forced to violate sacred medical tenets for a competing motivation—her commitment to her family.
In both scenes, Jews cross linguistic borders to speak Arabic, while enemies meet each others' eyes in moments of urgent, vulnerable connection. It is this tension—underscoring a shared humanity—that is key to the appeal of the show, which follows an elite counterterrorism unit that operates among Arab populations.
What's novel about Fauda, which streams on Netflix, is the way it portrays the complex relationships and motivations of those caught in the middle of this regional conflict. "There are no good guys and bad guys; they're both good and bad," is the way one friend explained the series, whose second season recently won 11 awards (including best drama) from the Israeli Academy for Film and Television.
It was an apt appraisal of the ingenuity that has turned both the show—and, in the immediate years before Fauda's 2016 premier, the Israeli television industry—into a runaway success. In the last 25 years, the sector has grown into a business estimated by the Israel Film Fund to net nearly $1 billion annually, with shows consumed around the world.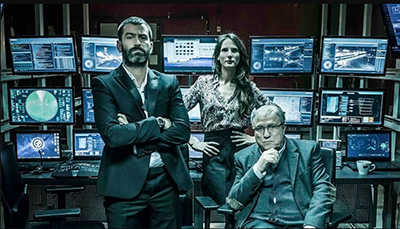 Now online services like Netflix and Amazon stream nearly a dozen Hebrew-language dramas in the United States, allowing Americans access to the stories that have captivated Israelis and won over critics. Popular titles include False Flag, a sophisticated thriller about Israelis unintentionally embroiled in a murky political scheme; and romantic fare like Srugim, which aired in Israel through 2012 and broke barriers with its intimate portrayal of observant Jerusalem singles.
It's an unlikely victory for a country that is "a small market, in a language practically nobody speaks, and we don't even have neighboring markets to work with," said Noa Lavie, a scholar of Israeli television at The Academic College in Tel Aviv.
Money is also a challenge: While law mandates that nearly half the content on Israeli screens must be original, public financing is modest. Heavy regulation restrains budgets and language—and, by extension, the number of shows produced, regardless of foreign demand.
Yet those limitations, as Lavie and others have noted, have forced writers and directors to get creative. And the constraints of Israel's home market provide incentive to export.
Enter the streaming phenomenon, which affords Hebrew-language television a global reach that "would have been unthinkable only a few years ago," said Danna Stern, who brokered the Netflix Fauda deal as head of acquisitions and programming at YES, the Israeli studio/network behind Fauda.
To judge from the current lineup of Israeli shows streaming in the United States, Israeli writers aren't shy about mining the inherent drama of a society mired in perpetual conflict. Recurrent themes mirror topics that dominate Israeli media coverage: political tension (Hostages), terrorism (Fauda, False Flag), military adventures (Mossad 101, Prisoners of War) and, increasingly, religion (Mekimi, Srugim).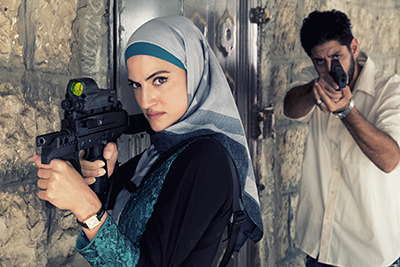 For Israelis, these shows are recognizable depictions of a turbulent land. Fauda (which means "chaos" in Arabic), for example, draws on the real-life experiences of its star and co-creator, Lior Raz (Doron), who served in an undercover IDF counterterrorism unit and speaks fluent Arabic.
The resonance of these shows abroad reflects the reality that Israel's struggles—terrorism, ethnic clashes—have become universal post-9/11. "The rest of the world is dealing with these same issues," Lavie said. "Everybody has an opinion; everyone can relate."
"People respond well to the combination of stories of everyday, real people within the setting of a greater social and national drama," noted Avi Armoza, head of Tel Aviv-based Armoza Formats, a major Israeli content distributor whose catalog includes Hostages.
The riveting Hostages centers around a surgeon's family taken prisoner in their own home as collateral in a plot to kill Israel's prime minister during a pending operation. Mossad 101, meanwhile, follows a group of male and female intelligence trainees as they flirt, interrogate and occasionally seduce their way through undercover missions. And in False Flag, the lives of five seemingly random Israelis from various walks of life are upended when they are fingered in a Mossad conspiracy.
Other popular shows reflect the evolution of Israel's increasingly observant cultures. New shows eschew one-note narratives—crises of faith, oppressive authority figures—in favor of nuanced appraisals of the ways religious observance colors contemporary lives.
On Amazon, the miniseries Mekimi is based on the mesmerizing, real-life story of a radio and television personality who gives up her glittery Tel Aviv life to join her boyfriend in Breslov Hasidism. And viewers are responding enthusiastically to Shababnikim, a saucy drama about the hijinks of haredi yeshiva students that recently earned four awards from the Israeli Academy for Film and Television (only the series premier is available with English subtitles, on YouTube).
It wasn't long ago that international distributors assumed that subtitle-averse Americans "weren't interested in foreign countries," said Rachel Kaplan, who oversees scripted dramas as an executive vice president at Keshet International, an Israeli distributor.
That so many series are finding American fans, Kaplan said, is a testament to the pull of Israeli narratives. "It's a country that is naturally full of drama and full of thought," she said, "and that has lent itself incredibly well to storytelling."
What to Watch
Fauda (Netflix, Seasons 1 and 2): The most talked-about Israeli show is so popular that "when the stars land at JFK, the customs agents demand selfies with them," said media scholar Noa Lavie, who spent time on the Fauda set while researching television production. Every episode is a jittery cat-and-mouse game, as the undercover IDF unit schemes to infiltrate the tight-knit Palestinian community protecting a notorious terrorist. Season 2 will be available starting May 24. The English dubbing is terrible, so adjust your settings for Hebrew with English subtitles.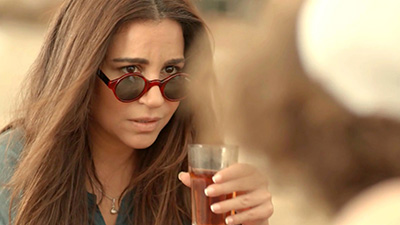 Mekimi (Amazon): Based on the memoir by Noa Yaron-Dayan, this searching, sensitive miniseries follows a successful radio and television host as she falls in love with a moody anarchist and follows him, reluctantly at first, on a spiritual journey to Hasidism. As Alma (played by Yael Poliakov) leaves her job, friends and shattered parents for a strictly observant life, viewers are left to ponder her (not always convincing) choice.
False Flag (Hulu, Season 1; Season 2 coming in late 2018): A sober chemist—the marvelous Ishai Golan, who also starred in Prisoners of War—sees his passport on a television news report about a Mossad abduction plot; he's one of several presumed kidnappers. Hounded by police and the press, the chemist and four other suspects react in very different ways to the unexpected spotlight, revealing layers of personal and professional intrigue that defy good-and-evil categorizations.
Hostages (Netflix): The CBS version was cancelled after one season, but the original—which ended in Israel in 2016—is so nail-bitingly tense that binging is practically required. Hostages is a prime example of the series-as-extended movie, following an Israeli surgeon and her family taken hostage by blackmailers. What makes this show addictive is the way each character reveals his or her own secrets, as complicating back stories—financial, sexual—proliferate like the vines on the family's overgrown lawn.
Srugim (Amazon): Low-budget and winsome, this drama about 30-something professional singles captures the quotidian dilemmas of the Orthodox in a way rarely seen on television: What to do when a suitor rings just as you're preparing to light Shabbat candles? How do you stay close to a friend who has left the religious fold?
Prisoners of War (Hulu, Amazon): The series, which ended in Israel in 2012 after two seasons, is an intense, often wrenching portrayal of the aftermath of 17 years in captivity for three Israeli POWs and their families. We see the fallout of extended absence on the children who grew up fatherless; on partners who coped with the separation in different ways; and on the POWs themselves. This show is dark, taut, gripping—not recommended for bedtime.
Mossad 101 (Netflix, Season 1): This is the most American of the lot, with its Lethal Weapon-style humor, upbeat soundtrack, plenty of sex and a cast of handsome actors. The series follows a band of Mossad undercover trainees and their supervisors at the intelligence agency as they prove themselves through a series of moral, psychological and logistical challenges—everything from dodging bullets to sussing out a mole in their midst.
Hilary Danailova writes about travel, culture, politics and lifestyle for numerous publications.