Gender Equality in Israeli Literature
Unlike in Israel's early years—when men wrote about the national narrative and women focused on the personal—in the past two decades, female authors are exploring social and political subjects, even challenging Zionist myths. They have not abandoned the personal, but rather describe the way public and national issues play out in individual lives.
Zeruya Shalev, the late Ronit Matalon, Orly Castel-Bloom and Ayelet Gundar-Goshen are among the most prominent Israeli female novelists today. Translated into many languages, including English, their best sellers have won literary prizes in Israel and Europe. The youngest of the four is Ayelet Gundar-Goshen, who most directly confronts Israel's social and political realities. Zeruya Shalev scrutinizes the pain—and romance—of relationships. It is notable that Ronit Matalon and Orly Castel-Bloom both came from Egyptian Jewish families. Matalon contends with the ethnic component in the Israeli narrative, while Castel-Bloom parodies Zionist clichés, exposing the absurd in Israeli life.
Gundar-Goshen, 36, is a psychologist who lives in Tel Aviv with her family. In Waking Lion (2017), the plight of African asylum seekers takes a personal turn for Dr. Eitan Green when he accidentally runs over an Eritrean refugee on a dark road in the Negev, leaving him to die. The wife of the refugee finds out about the hit-and-run and blackmails the physician, forcing him to atone for his actions by treating asylum seekers from Eritrea in an underground clinic. The novel is a page-turner as well as a morality fable.
In The Liar and the City—slated to be published in English in 2019—Gundar-Goshen again delves into the personal side of a public issue in a plot that feels ripped from the headlines. Nofar, a painfully shy and plain girl, is insulted by a vulgar celebrity. When he grabs her arm, she falsely inflates the occurrence into a sexual assault. Her lie puts her in the limelight, and the ensuing outpouring of public sympathy gives her newfound confidence and friends. Eventually, she admits to the lie and emerges more empathetic. The city in all its human variety is full of lies, and The Liar and the City grapples with the moral ambivalence city life entails.
In a telephone interview, Gundar-Goshen, who is currently teaching creative writing at San Francisco State University, stresses that a novel is not a political tool. "In fiction, I am drawn to a good story," she says. "A good story shows what makes us human. I try to see the complexity of life, understand why people behave the way they do: the doctor who leaves the Eritrean on the roadside to die, the girl who lies about sexual assault. I don't have the privilege to judge my characters. In The Liar and the City, I'm not claiming that most women make up sexual assault stories. It is common wisdom that man is a predator. But my story is how someone who feels completely unseen can do terrible things to get the world to see her."
There was a major backlash in Israel to The Liar and the City. "A male journalist told me that he doesn't think a novel like that should be published during the year of #MeToo," says Gundar-Goshen, "that I should have waited another year before publishing it.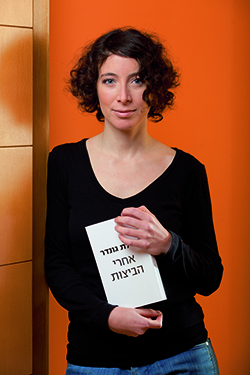 "I think the #MeToo movement is one of the most important revolutions of our time," she asserts. "It will make the world a better place for my 4-year-old daughter. However, I don't think that a political revolution—as important as it is—should censure literature. Literature is about asking questions, and I'm always afraid when people start telling me which question and which literature is 'allowed.' "
While sexual harassment impacts women everywhere, the trauma of terrorism has long affected the Israeli psyche. Zeruya Shalev's personal suffering informs her deeply sensitive 2016 novel, Ke'ev (meaning pain; it has been translated into German, French, Polish and several other languages, but it has not yet been translated into English). Twelve years earlier, the novelist was seriously injured in a terrorist explosion in Jerusalem.
In Ke'ev, the protagonist, Iris, relives the trauma of a terrorist attack that took place a decade earlier. Her anguish is exacerbated by the heartbreak of having been abandoned by her first love around the same time. Though she is now married with two children, when her long-lost love re-enters her life, she sees him, a doctor, as someone who can ameliorate her suffering and agonizes about leaving her family for him.
Shalev, 58, whose six novels have been best sellers in Israel and Europe, is part of a prominent literary family—her late father, Mordechai Shalev, was a literary critic, and her cousin is popular writer Meir Shalev. She and her husband, writer Eyal Megged, son of author Aharon Megged, live in Haifa.
Shalev delves deeply into marital relationships through exacting depictions of human emotions and cascading biblical rhythms. In Ke'ev, lamenting about her family, Iris says, "How much pain, how many scars and bruises, intimacy creates." But when her daughter becomes deeply troubled, surrendering her will to that of an aging guru, Iris pulls herself together to help her child "live life with what exists, rather than what doesn't exist."
This dilemma of yearning for romantic adventure at the expense of family life is found throughout Shalev's works, most especially in her trilogy about marriage and infidelity: Love Life: A Novel
(2000), Husband and Wife
(2002) and Thera
(2010).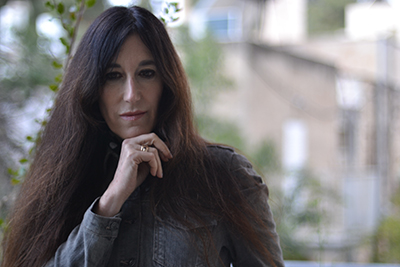 "Although the issue of family is a universal one," Shalev says, "it is particularly central to Jews. Perhaps it's the fears that Jews have lived with that make them dependent on family, on people they feel they can trust. The Israeli family is also overprotective of its sons. From the moment a boy is born, there is the fear of the army, which makes mothers coddle their sons and raise men who seek unlimited love."
This favoritism is portrayed in Ke'ev, as Iris showers her son with attention at the expense of her daughter, illustrating how family interactions are anchored in the larger national narrative.
In 10 books (plus one children's title), Ronit Matalon, who died of cancer last year at 58, exposed the discrimination against Mizrachi Jews that plagues Israeli society.
Her 2016 novella—and final work—was Ve-Hakalah Sagrah et Ha-Delet (And the Bride Closed the Door; not yet published in English translation). The bride, Margi, locks herself in her mother's bedroom on her wedding day and announces that she's not getting married. The family panics—what about the guests, the embarrassment? Margi's behavior seems childish and attention seeking. The Ashkenazi bridegroom, Matti, sits by the door, coaxing his Mizrachi fiancée to come out. Remembering her behavior in the past that seemed capricious to him, he acknowledges there may be misunderstandings caused by their ethnic differences. Ultimately, Margi's loving Mizrachi grandmother, singing in Arabic and Hebrew, reinforces Margi's true sense of self, and the bride emerges from hiding.
The bride's refusal can be traced back to the author's early years. In a 2001 essay in the Hebrew collection Kra U'ktav (meaning, read and write), Matalon describe how she refused to remain in a school that discriminated against girls from her poor neighborhood and directed them to a vocational track rather than the academic track. Coming from a cosmopolitan Egyptian family, Matalon fought against a stereotype that denied her the freedom of self-definition.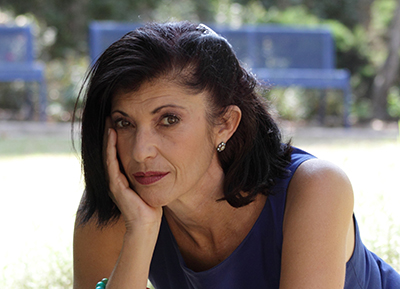 The traumas experienced by Matalon's once-affluent Egyptian Jewish family are presented more directly in her earlier novels. The One Facing Us
(1998) captures the sense of displacement of a colorful clan dispersed to America, Africa and Israel. And The Sound of Our Steps
(2015) flashes back to the hardships of immigrating to Israel, where the mother rails against her fate, cleaning houses to support her three children.
The immigrant's plight is also explored in Orly Castel-Bloom's latest work, An Egyptian Novel,
(2017). A family saga written in a more realistic mode than her earlier, fantastical stories that exposed Israeli neuroses, the book nevertheless questions and parodies the Jewish—and Israeli—historical narrative.
"I wrote An Egyptian Novel," explains Castel-Bloom, 59, "because I saw that my elders were dying and I had to record my family history." But, she says, the story is only "half autobiographical."
Indeed, Castel-Bloom zigzags through Jewish history to create a legend of an idiosyncratic tribe. In the novel, her mother's family refused to leave Egypt during the Exodus, saying "Not now." The Spanish Inquisition brought her father's Kastil family (she uses her family's names and stories in the book) to Egypt, where they lived until her parents moved to a kibbutz in Israel in the 1950s. Ideologically overzealous, they were labeled Stalinists and expelled from the kibbutz. This second expulsion brought the family to Tel Aviv, where they become bourgeois Israelis.
Presently living in her late grandmother's apartment across from the Central Bus Station in south Tel Aviv, Castel-Bloom is working on a book about contemporary life. "I see addicts and prostitutes in the street," she says. "I can't just write about myself. Israeli reality imposes itself on me."    
Rochelle Furstenberg, a Jerusalem-based writer, has written extensively on Israeli literature.