The Cheesecake Factory Comes to Israel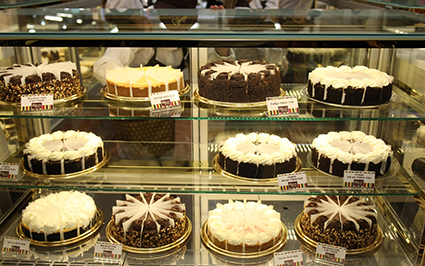 Americans have long found little comfort in what passes for cheesecake in Israel. Less dense and rich than the high-calorie version sold in the United States, immigrants craved a creamy, fatty fix.
​This changed in November 2017, when The Cheesecake Factory arrived in the Jewish state. The American chain so far has eight locations—all shopping mall kiosks mainly in the greater Tel Aviv area—offering cheesecake by the slice or frozen cakes to take home at the price of 100 to 220 shekels ($30 to $65) for one cake.
​And now, just in time for Shavuot, which begins the evening of May 19, the Israeli kiosks are introducing nine new flavors. These include American favorites like Godiva Chocolate, Oreo and Carrot Cake, according to David Dan, general manager of Saadi Coffee, The Cheesecake Factory's Israeli importer. This will mean that 23 of the chain's 37 flavors will be available.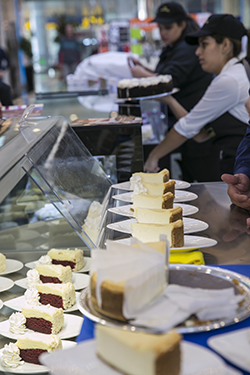 ​Dan is in the process of securing kosher certification for the cheesecakes. "All the ingredients are kosher; it's just a matter of technicalities related to chalav yisrael," he said, referring to the production of milk under kosher supervision.
​Cliff Churgin, a tour guide living in Jerusalem who always eats at The Cheesecake Factory when he visits his mother in Maryland, said he is looking forward to the addition this holiday.
​"I definitely plan to drive to one of the Rishon LeZion locations to pick up a cheesecake for Shavuot," he said.
​But philanthropic consultant Arnie Draiman isn't willing to make a special trip. "I'm waiting for them to open a branch in Jerusalem," he said.