Why I Made Aliyah as a 24-Year-Old American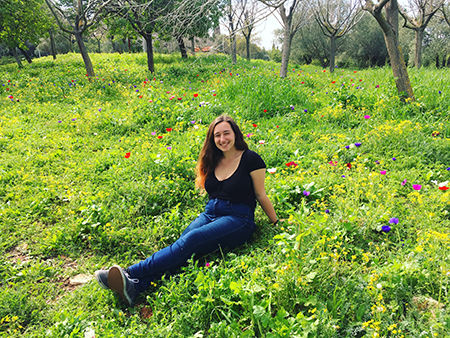 "Why are you here?"
It was my fourth day in Israel as a new immigrant and my first day on the job as an educator for one of Israel's largest youth movements—and I was startled to be asked such a direct question.
​I wiped the sweat from the September heat off my forehead and looked at this ninth-grader who managed to take a selfie, smoke a cigarette and talk to me all at the same time. She continued, "You were in America. Things are fun there. Why would you come to this hole?"
​I gave her the bite-sized answer: "I care about being Jewish, so I came to where the Jews are."
​My reasons, of course, run deeper. My choice to make aliyah last year, at the age of 24, came from a strong sense of responsibility for the Jewish people, a pull to keep on writing the Jewish story toward justice.
​As a child growing up in Philadelphia, I developed a great love for being Jewish, gathered in pieces I absorbed in different settings: from my family, appreciation for ritual and song; from Jewish day school, a taste for Hebrew; from my Reconstructionist synagogue, love of Torah and Jewish learning; and from my Zionist youth movement, connection to Israel and leadership as a youth educator. I tried, as teenagers do, to reconcile this relationship to tradition with my desire to rebel.
​During my summers at Habonim Dror Camp Galil, the Ottsville, Pa., branch of the progressive Labor Zionist youth movement, campers learned to be activists within the Jewish people. Our counselors taught us to be critical of the society around us, analyzing sexism in advertisements, racism in our cities and worker exploitation all over the world. We studied the chalutzim (pioneers) who built a new society in Israel and emulated them by doing physical labor to maintain the campgrounds, creating a youthful Jewish culture and grappling with the ideals and the reality of Zionism.
Through trips, seminars and Habonim Dror's Workshop gap-year program in Israel, I developed a complex set of feelings toward the country. On the one hand, I loved Israel—its physical beauty, its vibrant mix of Jewish cultures and, most of all, the potential it contains. Theodor Herzl dreamed of an old-new land that adapts and recreates Jewish traditions; I, too, saw in Israel what Herzl termed the "infinite ideal" of a just Jewish society that would follow the founding of the state.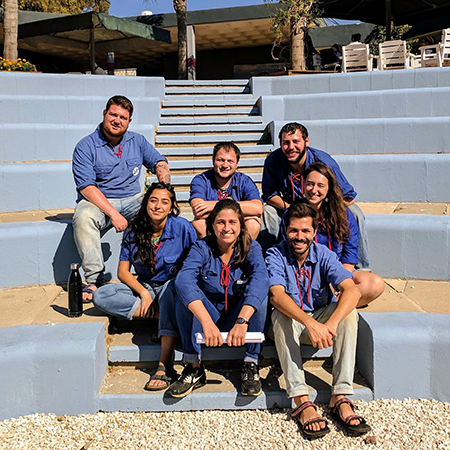 ​But I also saw a society deeply riddled with inequality. My Habonim partners and I could not look away from the country's wide socioeconomic gaps, racism, exploitation of workers and persistent violence and occupation.
​I did not know what to do with my love for and anger at Israel. I felt distant and powerless, a spectator to the great drama of my people's story unfolding. From my first years at Camp Galil, I learned about hagshamah, that if I cared about something I had to turn my feelings and dreams into actions. After years of leadership positions at the camp and working for the movement, I decided to form a garin (aliyah-bound collective) with my age cohort. For some, that meant staying in the United States for two more years to lead the movement on a national level; for the rest of us, it meant making aliyah.
​The Israeli high schooler who could not believe I would choose to make aliyah is one of the youths I lead in Karmiel, where my messima, or educational mission, is to work in the local branch of the youth organization HaNoar HaOved VeHaLomed. The group brings educational and cultural activities primarily to adolescents who have part-time jobs and helps them fight for their employment rights.
​In Karmiel, a small northern Israeli city populated mostly by immigrants from the former Soviet Union, I live communally with my garin and other members of Dror Israel, the movement of educators who reside in urban kibbutzim.
​The first chalutzim wrote that they had come to Eretz Yisrael "to build and to be built." Over 100 years later, my garin holds the demanding mission of both joining and changing Israeli society. Beyond the daily challenges of adapting to a new language and culture (my polite American self struggles to bargain at the market), I face dilemmas about what life as an olah holds for me. How much can I actualize my dreams for Israel? How will I be changed by living and leading here? I find myself feeling both welcomed and feeling like an outsider.
​What keeps me going is my pride in being a member of the Jewish people. In the choice to leave a comfortable home in the United States to take part in the Zionist experiment, I am tying my life to the lives of the people who live here, and I'm investing in our collective story. It is our struggle to move Israel toward the ideal Jewish society it deserves to be.
Anya Friedman-Hutter grew up in Philadelphia and graduated from the University of Pennsylvania before making aliyah in September 2017.