Hadassah Magazine Wins Four Jewish Journalism Awards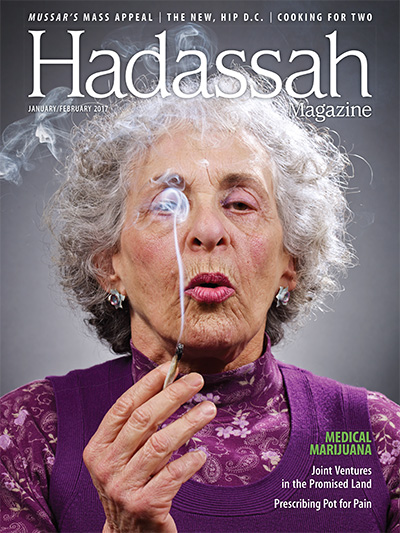 Hadassah Magazine has won four Simon Rockower Awards, the annual prizes for excellence in Jewish journalism handed out by the American Jewish Press Association (AJPA).  The awards, which include two First Place honors for work published in 2017, were presented June 19 at the AJPA's 2018 annual conference in Cleveland, Ohio. Hadassah Magazine has received a total of 11 Rockower Awards since award-winning journalist and editor Lisa Hostein began her tenure as executive editor of the publication in late 2015.
Hadassah Magazine's 2018 Rockower Award winners are:
Wendy Elliman's "In the Promised Land of Medical Marijuana," about Israel's leading role in cannabis research, won First Place in the category of Health Coverage;
Leora Eren Frucht's "Sharper Imagers," about a unit of the Israel Defense Forces for autistic recruits, won First Place in the category of Zionism, Aliyah and Israel Coverage.
Rahel Musleah won Second Place in the category of Personal Essay for "Remembrance of Things Past in Kolkata," which traces her journey back to her family's home in India.
Hilary Danailova won Second Place in the category of Personality Profiles for her portrait of writer Jennifer Weiner.
"These awards are a testament to the talented and dedicated staff and writers of Hadassah Magazine and our continuing commitment to journalistic excellence," stated Hostein. "We are especially proud to be honored this year for in-depth stories related to Israel and health, as exemplified by the articles on Israel's pioneering efforts on medical marijuana and on an innovative autism unit of the IDF."
For Elliman, a longtime writer and multiple award-winner for the magazine who wrote the medical marijuana story, the Rockower recognition is an added bonus. "The topic captured me from the beginning," she said, noting that her grown kids were, for once, "fascinated by what I was writing. I am profoundly honored to receive this award."
And Musleah, who also has received numerous Rockowers for her articles in the magazine, said this award "celebrates both my 26-year association with Hadassah Magazine and my commitment to my Baghdadi-Indian heritage. I'm honored to represent Hadassah as it continues to explore the breadth of Jewish life and culture."