Dara Horn's Supermom, in 'Eternal Life'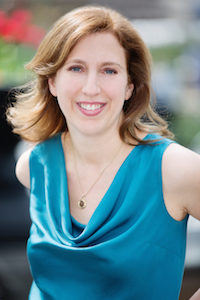 Eternal Life
 By Dara Horn (W.W. Norton, 256 pp. $25.95)
Most serious fiction asks the question "How should we live?" and writers do their best to lay bare human frailties and offer plausible solutions. Dara Horn's fifth novel, Eternal Life
, does the opposite: Her protagonist, Rachel, wants to die but cannot, and there, as they say, lies the rub.
This richly imaginative novel opens in present-day New York City after Rachel's most recent husband, Mort, has died. At this point, Rachel has lived many lives, has had multiple husbands, 163 children and scores of grandchildren. Rachel has watched her husbands and their progeny die. Each time she reaches "old age," she must leave her current life and move to a new city or country, where she remarries and raises another generation.
The book returns to Rachel's first lifetime, during the Roman occupation of Jerusalem around 50 BCE and before the Jewish revolt, when she was a married 18-year-old serving as a courier for her father, a scribe. While delivering a scroll to the high priest, she meets Elazar, the priest's son, with whom she has an affair. Hananiah, the child conceived from that relationship, is ravaged by disease and dying. To save his life, Rachel and Elazar accept a spiritual bargain worked out by the priests: They will never age or die and they can never divulge their situation.
That vow sets them on their centuries-spanning journey—Rachel trying to avoid Elazar, who continues to pursue her. When they do meet, every century or two, their passion, unfailingly, reignites.
Rachel's longevity allows Horn to explore the struggle between love and death: On the one hand, Rachel would be happy to die, yet she loves all the children she has birthed and is loath to leave them. In her present life, Hannah, her granddaughter, has won a research grant in gene therapy designed to reduce aging, and she wants her grandmother to participate in the research. Meanwhile, other family members want Rachel to sign a will—they think she is 80 years old. She cannot, for obvious reasons, do either. These respective plots—plus Elazar's sudden reappearance—continue to stir, putting pressure on Rachel to move on to her next life.
Eternal Life also demonstrates how motherhood and deep Jewish learning shape Horn's fiction, as indicated in this passage:
As the meeting proceeded, she looked around the table at them: her children, her grandchildren, familiar faces, repeating faces, with only one son rebelliously absent—but one wasn't bad, considering. She had done well, she thought, in this version. "Version" was the word she used when thinking of it—nusach, the liturgical term, like a melodic version on a theme. That's what they were, these different versions: different tones, different moods, melancholic, joyful, anxious, calm, hectic, fast, slow. This version was one of the best, the happiest, which was why she hadn't wanted to leave. But she couldn't stay forever.
In a pre-publication interview, Horn, the mother of four, called Eternal Life her "most autobiographical novel." Perhaps, but this novel also makes evident once more that she is a great American Jewish fiction writer.
Sanford Pinsker, Ph.D., a longtime book reviewer for Hadassah Magazine, died April 29 at the age of 76. A professor of literature at Franklin & Marshall College for 37 years, he was the author and editor of more than a dozen books, including studies of Philip Roth, Cynthia Ozick, Joseph Heller and J.D. Salinger.