Historic Mysteries in 'Strangers in Budapest'
Strangers in Budapest: A Novel
 By Jessica Keener (Algonquin Books of Chapel Hill, 352 pp. $26.95)
The year is 1995 and Hungarians are still adjusting to victory after the bitter revolt that freed them from Soviet dominance and the shackles of communism. Eager would-be capitalists are flocking to Budapest, the legendary city.
Enter Will and Annie and their adopted infant son, Leo, in Jessica Keener's Strangers in Budapest, an engaging but not always believable tale of complex lives and intertwining secrets. This haunting, beautifully written story emerges from the shadows and narrow streets of Budapest and its historic mysteries to raise intriguing questions about the power of the past, grief, guilt, the endurance of pain and whether redemption is
a worthy goal.
Will is pursuing a startup business venture in "communication networks," whatever that means, and doesn't seem to be making much headway after eight months in the city. Annie is fleeing ghosts from her past as well as the intrusive American social worker who arranged Leo's adoption.
The plot takes a while to get going. While adjusting to the expatriate life, Will and Annie are asked to look in on Edward Weiss, a Jewish American World War II veteran who believes his daughter, who suffered from multiple sclerosis, was murdered by her husband, Van. A curmudgeon of the first order, Edward loathed his daughter's husband, who is now living in Budapest. Edward has no proof of Van's guilt, but he is hell-bent on wreaking vengeance on him.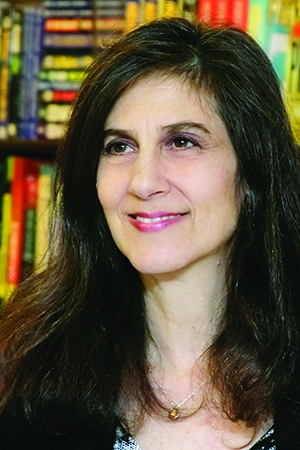 Annie—beset with guilt after surviving a tragic family accident that occurred when she was 4 years old and unable to refuse anyone who might need her help—agrees to call on Edward.
To remind him of his mission, Edward keeps a photograph of Van on a bureau. Annie remembers the image when she and her husband socialize with Stephen, a Hungarian-speaking American who is facilitating a prospective business venture between Will and a former employer.  Annie believes "Van" and "Stephen" are the same person, and she relays the information to Edward, along with Stephen's address. You can guess where that leads. Or maybe you can't, because the author has a surprise or two that is sure to upend your expectations.
Stewart Kampel was a longtime editor at The New York Times.