Labor and the Law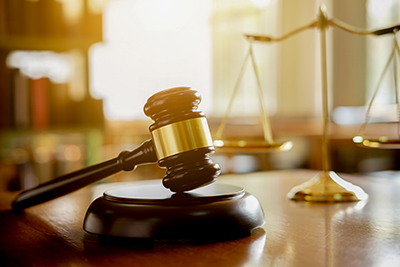 You can never tell how many uses a two-trick pony will end up having. Take the example of ט–ע–נ (tet–ayin–nun), to load, to pierce. While the root appears only twice in Scripture, it has dozens of applications today.
In the story of Joseph and his brothers, Pharaoh, delighted to learn of the existence of his vizier Joseph's father, uses the root to instruct Joseph's brothers to, טַעֲנוּ אֶֶת בְּעִירְכֶם (ta'anu et be'irkhem), load up your beasts of burden, return to Canaan and convince your father to come live in Egypt. We have to wait until the "Song of Scorn" (in Isaiah 14) to find the root again, albeit in a different register. There, Isaiah invokes, Dante-like, a dead Babylonian king condemned to walk around the underworld among מְטֺעֲנֵי חָרֶב (meto'anei harev), "those pierced by a sword," or, more to our point, laden with a sword in the belly.
In the Talmud, legal-minded rabbis expanded the meaning of the biblical root by bringing it into Jewish law courts—especially in commercial cases when a טוֹעֵן (to'en), claimant, brings a suit against a נִטְעָן (nit'an), defendant, who admits only partial responsibility.
The Talmud adds an interpersonal ethical component when it asserts that מִצְוָה לִטְעוֹן (mitsva lit'on), one is obliged to help a neighbor load his goods. Yet, when a מַטְעִִין דְבָרָיו (mat'in devarav), traveling salesman, adds a load of slanderous gossip to the wares he peddles, he incurs the opprobrium of the rabbis. In a definite ethical advance, Israel, since the 1990s, has certified a  ‭ ‬טוֹעֶֶנֶֶת רַבָּנִִית (to'enet rabbanit), female rabbinic advocate, to represent the female litigant in divorce or family court.
Today, the port of Tel Aviv is a leisure time hot spot. In the 1930s, poet Leah Goldberg used our root in what has become a rousing Zionist anthem to celebrate the newly built commercial port there—taking special pride in the constant flow of סִירוֹת מִטְעָן (sirot mit'an), cargo boats. In an army tank, a טָעָָן (ta'an), loader of ammunition, is both the soldier and machine. Be careful handling a מִטְעַן חַבָּלָה (mit'an habalah), explosive charge, a task for which great care is טָעוּן (ta'un), required. Tech users might want לִטְעוֹן (lit'on), to upload software or, using a מַטְעֵן (mat'en), charger, recharge one's cellphone battery.
If any readers have טְעָנוֹת וּמַעֲנוֹת (teanot u-ma'anot), an argumentative "bone to pick," with this column, remember, sword-piercing is a trick the pony has by now forgotten.
Joseph Lowin's columns for Hadassah Magazine are collected in the books HebrewSpeak and HebrewTalk.