A Pediatric Oncologist at Hadassah in 'This Narrow Space'
This Narrow Space: A Pediatric Oncologist, His Jewish, Muslim, and Christian Patients, and a Hospital in Jerusalem
 By Elisha Waldman (Schocken, 256 pp. $25.95)
This memoir of an American-born doctor's work as a pediatric oncologist at Hadassah Medical Center in Jerusalem is not an easy read, but it is a rewarding one.
On one level, Waldman's book fits into a familiar genre—that of an American who makes aliyah and faces the joys and challenges as a new immigrant in the Jewish state. Waldman had a head start over other immigrants: He grew up in an observant Jewish and Zionist home, attended medical school in Israel and speaks Hebrew well.
On another level, however, Waldman's book is different because it details his experiences working with patients at Hadassah, many of them children dealing with incurable cancer, and their families. The introspection and courage Waldman describes in a frank manner is as admirable as it is excruciating: There's Musa, a young Palestinian patient who strolls the halls during an extended stay at the hospital, "smiling at everyone and giving high fives," and Elisheva, a modern Orthodox patient in her 20s who "asks repeatedly what she has done to deserve" her cancer. For Waldman, these experiences lead him to painful explorations of God and spirituality.
Some of the challenges Waldman faces are common to many pediatric oncologists, but he is honest about the issues that befuddle him as an American working in Israel, where some people make medical decisions based on non-medical considerations. There are the ultra-Orthodox patients who consult with a respected rabbi; and a Palestinian father who refuses to give permission for doctors to amputate his daughter's leg, even though it might save her life, because he doesn't want her body to be maimed.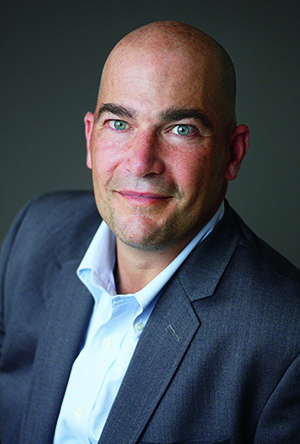 Waldman is also honest about the pros and cons of working at Hadassah Hospital. He loves the diversity of patients treated there. As he puts it, "You are just as likely to find a Muslim patient praying off in a corner on a small prayer rug as you are to find a group of Jewish teenage volunteers and patients sitting in a circle on a hallway floor having a few laughs." The highly trained, devoted doctors, nurses and social workers impress him. But he is frustrated at the difficulties the ongoing Israeli-Palestinian conflict poses, whether it's Israeli patients dealing with rocket barrages from Gaza or Palestinian patients who must travel hours through checkpoints to get to their appointments.
These challenges are among the factors that Waldman considers as he ponders his medical future, eventually moving back to the United States. But what lingers in readers' minds are the extraordinary patients he encounters at Hadassah Hospital.
Peter Ephross edited a collection of oral histories, Jewish Major Leaguers in Their Own Words.