Michal Yudin Empowers Israeli Women to Enter Politics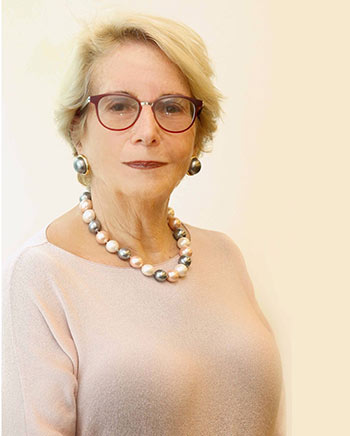 Michal Yudin founded WePower in 2000 to teach Israeli women that "politics is not a dirty word" and to encourage them to run for political office. The nonprofit, whose name stands for "women's electoral power", offers training programs for aspiring female politicians as well as educational efforts to get out the vote. It aims for "50-50 by 2030," meaning half of Israel's elected officials will be women by then. Yudin, 73, who spent much of her career working in aliyah and immigrant absorption, is married to Michael Yudin, an American hedge fund manager, and they have two adult children. She splits her time between Aventura, Fla., and Tel Aviv. Speaking recently over iced coffee at a Tel Aviv café after her daily five-mile run, Yudin reflected on the progress that has been made and the challenges that remain. The interview has been edited for brevity and clarity.
---
What is WePower's biggest achievement to date?
When we started, there were no women mayors. As of early October, there were six out of 250 nationally, and 67 ran in the October 30 municipal elections. It is difficult to replace an incumbent mayor here, many of whom are sitting in their position for 25 years. The Israeli public doesn't understand the importance of municipal elections and the voter turnout is very low.
What made you start WePower?
In 1990, I became the head of absorption for WIZO, the Women's International Zionist Organization, during a period when Israel was absorbing more than one million immigrants from the former Soviet Union. We had tens of thousands of children who needed day care, but when we went to the government, they said there was no budget. At the same time, the El Hama'ayan network of Shas, which had 17 seats in the Knesset, was offering free day care. The ultra-Orthodox party had a lot of power in the government and so they got a lot of money. It made me realize that women needed to get more political power.
How do you motivate more women to enter politics?
We are doing this through our training programs. Many women are afraid of politics, but we provide them with know-how about how the municipality works, how to write a budget and what different committees do. We also take them to meet women Knesset members to get inspired. We are also starting new programs for Arab women and ultra-Orthodox women, to give them tools to be more active in politics.
Is the situation for women better in the Knesset than in the municipalities?
When I founded WePower, there were seven women in the Knesset; today there are 35. Our goal is to achieve equality—which is achievable, but not in this coalition, which is very anti-women. The rabbis and the ultra-Orthodox parties have a lot of power and they do not want women in positions of power. We encourage women to vote for political parties where women are high enough on the party lists to have realistic chances of getting into the Knesset.
How are WePower's programs funded?
Our annual budget is $550,000. Our sources are different foundations and private contributions, mostly from the United States, including the Hadassah Foundation, which generously gives us $25,000 a year. We also were recently awarded $20,000 over the next two years from the Genesis Prize Foundation.
How do the challenges for Israeli women seeking political office compare to the ones faced by women in the United States?
It is tough here in Israel because it is harder for women to raise the money needed to run a campaign. We are making progress, however. In Beersheva, for example, we have been working with Mayor Ruvik Danilovich for years. Half of his municipal electoral list is female, and many of his senior positions in the municipality are staffed by women. That is what we want to see all over Israel.
Linda Gradstein, a freelance journalist based in Jerusalem, teaches journalism at New York University-Tel Aviv.