Mindy Grossman on the Rebranding of Weight Watchers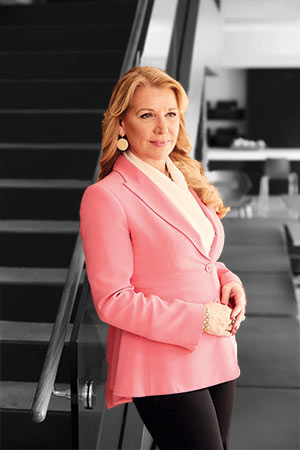 There is no mistaking Mindy Grossman's executive aura. At Weight Watchers International headquarters in Manhattan, where she assumed the reins in 2017, it's not only her navy Christian Louboutin shoes with snappy gold bows and Alexander McQueen dress that make a strong first impression. Her ardent sense of determination, delivered unpretentiously, is equally striking.
The triple measures of impact, passion and purpose have guided Grossman all her life. A 38-year veteran of the retail apparel industry, she has built and transformed brands that include Home Shopping Network (HSN), Nike and Polo Jeans at Ralph Lauren. She has been called a "turnaround queen" by legendary journalist Tina Brown. Forbes has included her on its list of 100 most powerful women four times. In the rarified field of female CEOs—there are only 53 women currently leading Fortune 1000 companies—she unabashedly embraces a bit of glamour, from her shoe obsession ("shoes always fit no matter what your weight") to her penchant for chunky gold jewelry that complements her golden blonde hair.
Not your typical CEO? "That's because there are too many men," quips Grossman. In a serious vein, she notes, "I think of myself more as a CEO who happens to be a woman. That said, I am motivated to use my platform as a voice advocating for diversity in every sense. Leaders need to recognize that creating an inclusive environment that welcomes diversity will result in a more innovative organization with better long-term performance."
Grossman, 61, acknowledges a needed paradigm shift in corporate culture in the wake of the #MeToo movement. "I don't think we should bucket everything under women's issues," she says, but "we do need to develop diversity and respect. The reason these revelations are coming out is that these environments perpetuated a lack of diversity. We are at a watershed moment now where people will be empowered to make sure they are listened to."
At Weight Watchers—which today counts Oprah Winfrey as an investor, board member, strategic adviser and member—Grossman has focused on reinvigorating the sensible-but-aging 55-year-old global company, turning it into a holistic and innovative digital community available to consumers 24/7. The company made headlines in September when it adopted the shortened name WW in place of Weight Watchers.
"I love reinvention, growth and creativity," Grossman says during an interview in her office on Sixth Avenue. "I love, love, legacy brands which have had an incredible emotional connection with people." WW says its subscriber base has soared to 4.5 million, accounting for both virtual members as well as the 1.6 million who still attend in-person workshops; its Connect social network has close to 2 million members; and among women worldwide who want to lose 11 pounds or more, global awareness of the brand is an "almost-unheard-of" 90 percent, according to Grossman.
WW's new motto of inspiring "healthy habits for real life" now drives every business decision. "When one person chooses healthy habits, their family changes, too," Grossman says. "They inspire their friends, their colleagues. Person by person, community by community, health spreads. This is our mission." While weight loss remains a key component of the program, it is now only one aspect of a wellness outlook that also stresses engaging in activities such as dancing, walking, yoga and hitting the gym.
Launched under Grossman, WW's updated Freestyle program permits 200 foods that have zero points (skinless chicken breast and eggs, for example), measured by how they are processed in the body. Foods are assigned a SmartPoints value and members can choose how to budget those, so even pizza—Grossman's favorite food—is acceptable. Also under Grossman, an array of meal kits with fresh ingredients is just now coming to the market, and products that previously had artificial sweeteners—a whopping 70 percent—are being reformulated. Kosher dieters will find several Jewish holiday recipes, including a healthful take on latkes for Hanukkah.
"It's not just healthy eating but a combination of mindset and mindfulness," Grossman explains of WW's rebranding. "Can we change the trajectory of where the world's health is going?"
In WW's reception area, the bare walls once featured a collage of before-and-after photos highlighting how many pounds members had lost. The company has dropped that signature perspective in favor of long-term lifestyle changes that encourage body positivity. "For so many years, we as a society had a one-dimensional image of what beautiful was or what a great body was—an Instagram perfection that was unattainable for many," says Grossman. Now, "it's wellness 365. We ask people what healthy is to you and how we can help you find it. It's different when you are 28 and when you are 60."
Like Jean Nidetch, the Jewish homemaker and entrepreneur who had struggled with diets and founded Weight Watchers in her Queens, N.Y., kitchen in 1963, weight is personal for Grossman. Her mother, Elaine Waldman, suffered her first heart attack at the age of 50. "She did not take care of herself. That's why Weight Watchers is so important to me," Grossman explains, adding that although her mother attended Weight Watchers meetings, it was not "sustainable" or a priority for her. Grossman herself attended her first meeting with her mother when she was 14 and wanted to lose a little "adolescent chubbiness" in order to try out for the cheerleading team. She lost 12 pounds and made cheerleader. Today, Grossman, whose weight has fluctuated up and down 30 pounds, follows the Freestyle program.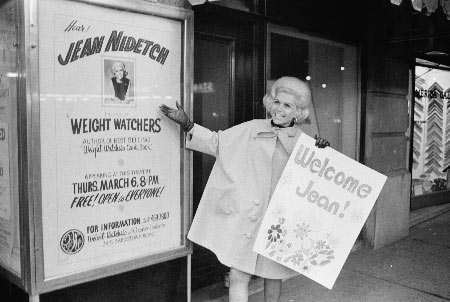 Grossman's parents—both of whom passed away eight years ago, within 50 hours of each other—raised her to feel chosen. Donald Waldman, a produce dealer from Valley Stream, N.Y., who worked nights at Candy Brand Tomatoes in Queens, and his wife, Elaine, a homemaker and Hadassah member, tried for 12 years to have a child. They did not have the money to adopt until, in a stroke of generosity, Waldman's boss provided the funds. They adopted Mindy when she was 3 days old. "They told me, 'We picked you,' " says Grossman. "I felt a deep-rooted sense of responsibility from the time I was young that if given this gift I had to do something with it to have an impact on others."
Grossman has never thought of herself as anyone other than the child of Jewish parents with grandparents of Eastern European descent. She celebrated her bat mitzvah at Temple Gates of Zion Synagogue, today known as the Valley Stream Jewish Center, a Conservative synagogue in Valley Stream, N.Y. "When I was asked, 'Don't you want to know who your real parents are?' I would immediately answer, 'I already do. My history is their history and I am proud of that heritage.' " Still, she recently tested her DNA and found that she is of English and Irish descent. "In another life, I had another family who must have also crossed an ocean, who landed here and who also made it possible for me to have the life that I have. Does that make me any less Jewish? I don't believe so."
To those who know her well, there's no mistaking Grossman's strong Jewish identity. "Mindy has a Jewish neshama. Her faith is part of who she is," says Caryl Stern, president and CEO of the United States Fund for UNICEF, who recruited Grossman to be vice chairman of its board of directors. She recalls meeting Grossman when HSN and the United States Fund for UNICEF began a corporate partnership that ultimately was not successful. "That might have made it a problem to continue, but Mindy is Mindy," says Stern. "I was ready to thank her for her efforts when she said, 'Well, this isn't working; let's try to do something else.' She's going to give it everything she's got until she is successful. She really cares."
Grossman makes a point to defend the international children's aid group, which has been accused of supporting organizations that seek United Nations sanctions against the Israel Defense Forces for alleged violations of human rights. "The U.S. Fund for UNICEF has one focus," she says.
"To advocate for and protect the rights and lives of children everywhere."
Stern describes Grossman as "fearless in business—the CEO I want to be—but a collaborator in friendship. Mindy is a woman's woman. She's a really good friend, the kind of person I can go to for advice and mentoring. There's no competition with Mindy. It's all about how we can help each other. She is a role model for other women, both strong and soft, a self-made woman who has figured out the work/life balance."
Grossman says her "favorite word in the world is bashert. My mother used to say, 'Everything in life is bashert. It's meant to be and you move forward.' " But Grossman, who is married to Neil Grossman, a semi-retired investment manager and analyst, did not leave it to destiny alone to define her life, though her path seemed set from an early age. From the day she sat on the judge's lap when her adoption was legally finalized—she was 6 years old—Grossman wanted to be a lawyer. She graduated high school at 16, attended Manhattanville College in Harrison, N.Y., transferred to George Washington University in Washington, D.C., as an English and philosophy major, and was engaged at 19 to a "nice Jewish boy" who was planning to be a doctor.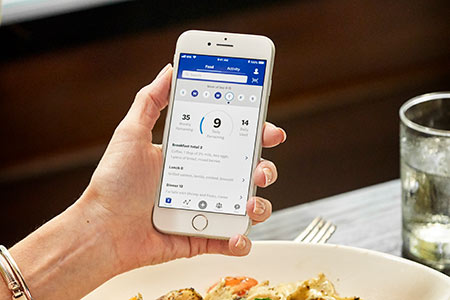 During her last semester, with law school in the offing, she did some soul searching, ultimately ending the relationship with her fiancé. "I said to myself, if I don't make this change now I will regret it, because I will be living someone else's life. I called my parents and told them, 'I'm not getting married. I'm not going to law school, and I'm moving to New York City.' And I did. It was a defining moment for me. I realized that not taking a risk is riskier than taking a risk."
She found a job in the fashion business and spent 18 years in menswear, working with designers including Jeffrey Banks, Tommy Hilfiger and Ralph Lauren, where she started Polo Jeans and revamped Chaps. At Nike, she led the development and growth of the global women's business. In 2008, she became CEO of HSN, and though she had no experience in television, she expanded the network into a lifestyle brand that didn't just sell products; through exclusive partnerships—and network appearances—with famous personalities such as tennis champion Serena Williams and fashion icon Iris Apfel, it now informs and entertains as well.
At WW, Grossman's office is small for that of a CEO, long and rectangular ("I'd rather be walking around," she says), with three pots of white orchids, Jonathan Adler sculptures, a sofa with orange pillows and a framed New York Times story that proclaims, "Weight Watchers Gets Its Own Makeover." A mixed-media piece features childhood photos of Elysabeth (nicknamed Lizzie), the Grossmans' daughter. Lizzie is now 28 with a 2-year-old, Emma, of her own. Ever the proud grandmother, Grossman looks through her phone persistently until she locates a photo of Emma enjoying her first Haggadah. "Judaism is a very important part of my identity," she says. "I love all the traditions that bring family together."
A voracious reader, Grossman also loves interior decorating projects. She is currently redoing both WW's offices and her $5.65 million Manhattan apartment at United Nations Plaza overlooking the East River, and she just completed a five-year renovation at her country home in Millbrook, N.Y. Her husband has planted a vineyard and, with their daughter's help, will begin distributing and marketing wines grown under the label Elysabeth Vineyards at Canoe Hill next year. "The joke is that I'm actually allergic to wine," says Grossman.
Judaism's emphasis on action and justice motivates her both in the professional and communal sphere. She recently received the National Human Relations Award from the American Jewish Committee; offers scholarship programs for women and diverse Ph.D. students at Columbia University, Hebrew University of Jerusalem and the University of Cambridge in England; and supports the East Harlem School at Exodus House. In honor of her daughter's bat mitzvah at Central Synagogue in Manhattan in 2003, the Grossmans created a scholarship fund at Hebrew University that supports Israeli math and science students as well as the university's Shasha Center of Strategic Studies, which focuses on elevating and educating Arab women. "To create peace in the Middle East, or anywhere in the world, we have to educate and empower women," says Grossman, who is planning her first trip to Israel with her husband next year.
She admires Golda Meir and often cites one of the late Israeli prime minister's well-known quotes: "I can honestly say that I was never affected by the question of the success of an undertaking. If I felt that it was the right thing to do, I was for it regardless of the possible outcome." Now more than ever, the CEO says, people in positions of authority must not be afraid to defend "diversity of thought," making sure every voice is heard and fighting any form of discrimination.
"At different times of my life," reflects Grossman, "I have had moments of doubt, but that's different than fear. From a business perspective, I fear complacency. I inspire people to be relentlessly curious, to stay innovative and be bold. I live to learn something new every single day. I love the journeys of life."
Rahel Musleah, a frequent contributor to Hadassah Magazine, leads tours of Jewish India and speaks about its communities.