American Zionists, This Is No Time to Give Up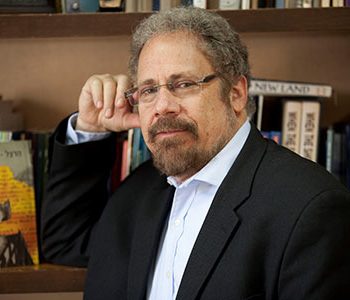 It's Friday evening in Jerusalem. As relatives gather, our 5-year-old granddaughter is struggling to be heard over the commotion. She has set the two loaves of challah she baked at kindergarten this morning on the Shabbat table and is trying to quiet everyone for HaMotzi. My wife, Gabriela, who should be beaming as well, barely manages to hold back tears.
Back home she tells me why she wanted to cry. "She's going to have the same problem her mother did," she says. "Unless someone figures out how to fix things, the day's going to come when she's also going to be told she's not Jewish and can't marry here."
Our daughter-in-law, who arrived in Israel from Moscow at the age of 12, is one of an estimated 420,000 immigrants—and their offspring—from the former Soviet Union born to Jewish fathers and non-Jewish mothers. In a country that only permits religious weddings and where the Orthodox Chief Rabbinate determines who is a Jew, she had no legal way to marry a Jew here—my son and she legally wed in Las Vegas—despite the rigorous Conservative conversion she underwent in Israel.
Every Jew should consider this situation horrendous, not only the Reform, Conservative and Reconstructionist Jews whom it impacts most directly. All who believe in Israel as the nation-state of the Jewish people need to insist that affiliates of all streams, as well as the secular, have equal rights here. Outrage over the hegemony of the Chief Rabbinate—and the controversial decision in July to detain a Conservative rabbi for performing a non-Orthodox wedding in Haifa—is no reason for Jews to disconnect. After 2,000 years of exile, 70 years of effort is far too brief a time to call it quits. A few suggestions of what you can do:
If you are engaged in a partnership with an Israeli community, make sure matters of Jewish pluralism are on the agenda.
If you are involved with your local federation, ask that your concern over the status of the non-Orthodox streams in Israel be conveyed to those who receive federation support.
Let your local, regional and national Hadassah officers know you care about these issues. Hadassah is well represented in Israeli-Diaspora institutions, including The Jewish Agency for Israel and World Zionist Organization.
When in Israel, visit the pluralistic section of the Western Wall that we are urging the government to upgrade and make accessible.
Those of us living in Israel need the ongoing, vociferous support of American Jewry to make things right. The Chief Rabbinate dismissing my granddaughter as not being Jewish is bad enough. Losing the support of Jews abroad would be devastating.
David Breakstone is the deputy chairman of The Jewish Agency for Israel.