Cape Town Jews Work With Township Youth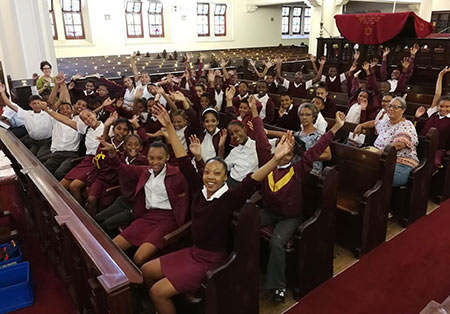 In the days of apartheid, Marlene Silbert was an activist who used her Cape Town home as a safe house for those on the run from the authorities. These days, at 83, Silbert has helped launch a successful effort to bring grade school students in the townships—poor black communities along the periphery of the city—to the South African Jewish Museum in Cape Town to learn Jewish history and culture as well as human rights and respect for diversity.
​Silbert, a retired Jewish history teacher at Herzlia High School who also served as deputy principal at the Jewish day school, launched the museum's outreach program after developing a national high school curriculum for Holocaust education. Upwards of 35,000 schoolchildren have visited the museum, located on a campus shared with South Africa's first synagogue, erected in 1863.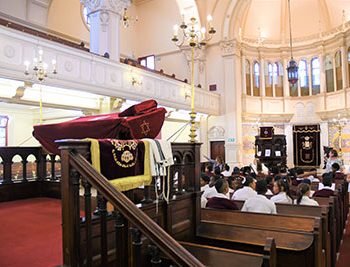 ​Inside, the children walk past an enlargement of a note written by Nelson Mandela more than 20 years ago hailing the Jewish community for being singularly "broadminded…on issues of race and politics."
​The impact of the program is immense, according to Auburn Kelly, a mathematics teacher at the Cascade Primary School just outside Cape Town, who has chaperoned field trips in the past. Noting the immaculately uniformed, joyful students he has witnessed taking part in the four-hour program, he said, "It was something awesome."
​One township youth later wrote of his visit for a school assignment: "This place was very brilliant, like 'wow.' We learned about history, helpfulness and Jews. I learned about many different cultures."