Dinner in Boca with a Side of Anti-Semitism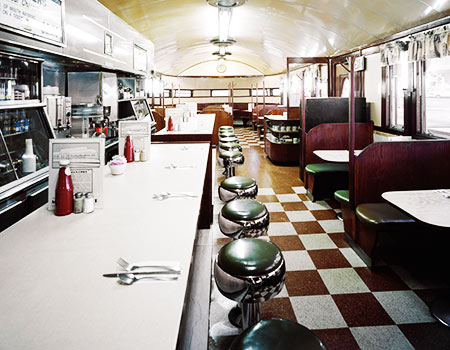 I grew up in the Mattapan area of Boston during a time when overt anti-Semitism appeared to be waning. Today, it's probably true that most American Jews have never experienced an anti-Semitic event. They might agree with my grandfather's observation that "s'iz shver tsu zayn a Yid" (it's tough to be a Jew), but they'd smile at the old-time maxim. No longer. The massacre of Jews in October at the Tree of Life Synagogue in Pittsburgh changed anti-Semitism from tough to horrendous. It is now personal for all of us. Even before Pittsburgh, I had indeed come face-to-face with a bigot who hated Jews—in Boca Raton, of all places. Here is my story.
---
You stand in line a lot in Florida during the winter. You wait to get into restaurants, to see movies, to play golf. December to March is peak immigration time, when grandparents travel south to escape the Arctic blasts and their children and grandchildren fly down to visit them.
About 9 o'clock on a Saturday night, a line of people was waiting to be seated in a Jewish delicatessen in Boca Raton. Virtually all delicatessens in Boca are Jewish. Boca has a large Jewish population, especially during the winter. It's no coincidence that Jerry Seinfeld's mother and father live in "Del Boca Vista" on Seinfeld.
I was standing in the line. My wife and her sister were moving about, reading the menu and checking out the decor. My niece was in the takeout area, investigating whitefish salad and hot pastrami. My brother-in-law was in the men's room.
A group of eight—husbands and wives—was in front of me. They were obviously Jewish, probably in their seventies, and shorter than my 5 feet 9 inches.
"Irving, you're paying."
"Not on the best day you ever had."
"I'm dying for a bowl of good chicken soup."
"Sylvia, if you get out of line, we won't let you back in."
I joined in. "Sylvia, I'll let you back in for a dollar."
The bantering continued as we waited for tables to open up.
Soon, I heard a man's voice behind me, loud, almost shouting. I couldn't understand what he was saying, but my first thought was of men who stand on street corners ranting unintelligibly and making passersby walk a wide berth around them. As he came closer, the blurred cadence of his words became more distinct.
"Jews…Hitler…finish the job…gas chambers…kill more of you…."
I hadn't turned around, but I knew that he was right behind me.
"…Hitler didn't kill enough Jews…too many of you people are still around…we're gonna take care of you…how come you all aren't wearing those weird little hats…"
It went on—a tirade of anti-Semitic invective, in Boca Raton.
I turned around. He was about 6 feet 2 inches tall, thin, mid-thirties. He wore his brown hair in a ponytail, along with a purple T-shirt and jeans. Two feet in front of me.
"…Goddamn Jews are ruining the country…Hitler should've finished the job…we oughta kill you all…."
The words spewed forth, but as shock and disbelief changed to alarm and anger, I no longer heard them. My wife tugged on my right sleeve. "Relax, relax, don't do anything foolish."
A man standing behind "purple shirt" spoke into his ear. "If you hate us so much, why do you want to eat with us?"
There was no reaction. The unthinkable words continued.
Fragmented thoughts rushed through my mind: "Stay out of it…do something…fist fight…40 years younger…has he got a gun?…where's my brother-in-law…stay out of it…do something." My heart was pounding.
I had recently read Daniel Goldhagen's book, Hitler's Willing Executioners. Goldhagen maintains that police units comprised of ordinary Germans—their social attitudes warped by hundreds of years of anti-Semitic teachings—carried out many of the horrors of the Holocaust. I was particularly disturbed by his thesis that these "normal" Germans considered Jews to be evil and subhuman, and felt that they were righteous by killing them.
When I was younger, my mother used to tell me that I had my grandfather's temper. Now a grandfather myself, I had mellowed. But I could feel the flashpoint coming—when you act without considering the consequences.
I looked over my shoulder. The party in front of me, heads down and faces averted, were huddled together against the receptionist's desk. They seemed even smaller and older. Suddenly, these were the Jews of Goldhagen's book—the Jews of the Holocaust who stood in gas-chamber lines—and I had no alternative.
I shoved my face to within six inches of the anti-Semite and shouted, "SHUT THE F#8%&@!K UP!"
He kept ranting.
I grabbed both of his forearms. "SHUT THE F#8%&@!K UP!!"
He looked at me.
"You can't talk to me like that. I'll tell the police you put your hands on me."
"YOU'LL HAVE TROUBLE TELLING THE POLICE ANYTHING WITH MY FIST HALFWAY DOWN YOUR F#8%&@!KING THROAT!"
Abruptly, the confrontation ended. Three waiters surrounded purple shirt and escorted him out of the building.
"Just because I hate kikes doesn't mean you can keep me from eating here," was the last thing I heard.
I stood there, trembling. My hands were still shaking when we finished our meal and left the restaurant. On the way out, several people thanked me. "You've got guts," said one of the men who had been in line in front of me.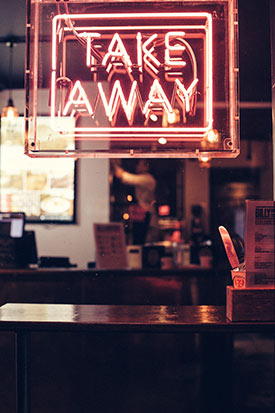 Guts? I didn't look at it that way. I had reacted emotionally, partly because I was angry and partly because I realized instinctively that logic wouldn't work—that confrontation was the only thing to which purple shirt would respond.
The man behind purple shirt who asked the question about hating Jews and eating with them pursued the logical approach. Jews luxuriate in logic. To many Jews, an argument is a conflict, words are weapons and logic is grand strategy. One wins with vocabulary and logic.
But logic doesn't work with anti-Semites. If they really believe they are doing society a favor by ridding the world of Jews, no amount of reasoning will convince them otherwise.
This was my first anti-Semitic embroilment in many years. When I was very young, I was pushed to the ground by two older boys next to the Morton Theater in Dorchester, kicked and called a Christ-killer. Crying, I ran home to my father's logical explanation that there were just some people who didn't like Jews, and that I should stay away from them. But, he added, if I was confronted, I had to fight back.
Much later, while serving in the air force at Thule Air Base in Greenland, I quietly told a senior captain that if he kept calling me a "Jew lieutenant" I was going to shoot him in the kneecap (presumably that would have made the deed less onerous at my court-martial). He stared at me, said I was crazy, and never again referred to me as a Jew lieutenant.
But that was many years ago, when anti-Semitism was very much a part of everyday Jewish life in America.
While a single anti-Semitic incident does not a pogrom make, my encounter in that Boca Raton deli was a very personal reminder of the people out there who have an intense hatred of the Jews—a hatred that after an expectant lull seems to be resurfacing. That I was facing a person who may have been irrational makes it no less menacing. History has proven that one who appears as a bigot or extremist to some is often followed by (or follows) others who share the same amoral convictions while appearing acceptable to society. As a Jew, I can never take either my adaptation or my acceptance for granted.
Maybe, when no synagogue-goers have been gunned down for 20 years, no Jewish houses of worship defaced, no swastikas painted on gravestones or markers overturned, and no irrational haters intimidating elderly Jews, maybe I'll concede that times have truly changed. Maybe.
Stanley Harris, after spending many years in the high-tech industry, began a second career as a writer of books for young readers. A native of the Boston area, he has also written a memoir about the agony and ecstasy of being a lifetime fan of the Boston Red Sox.