Author Talk: Carol Zoref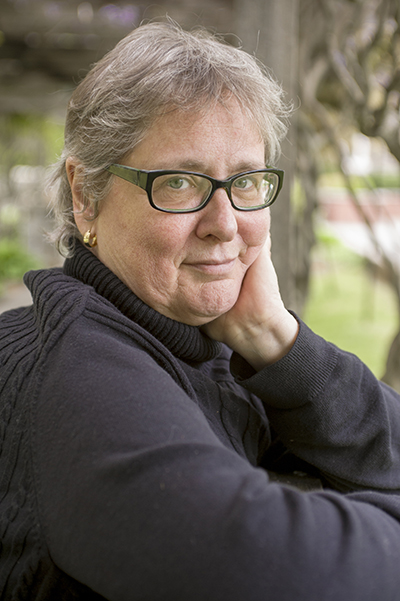 Professor Carol Zoref's award-winning debut novel, Barren Island, deftly explores immigrant life, poverty, left-wing politics, religion and the narrator's coming of age in the first half of the 20th century. Zoref, 64, whose work has appeared in The New York Times and The Christian Science Monitor, among other publications, earned a National Jewish Book Award and was named to the National Book Award long list for Barren Island. She teaches writing at New York University and is director of the Writing Center at Sarah Lawrence College. This interview has been edited for clarity and brevity.
How did you first learn about the real, historical Barren Island?
I learned about it through an article in The New York Times. Someone had written a history of garbage in New York, someone who works for the sanitation department. The article had a picture of a man who had grown up on Barren Island—his family had worked in the glue-rendering, animal-rendering factory. Before that I had never heard of Barren Island, even though I grew up in the New York area. And Barren Island does not exist any longer. After urban planner Robert Moses closed the factories there, the island was connected to Brooklyn's Floyd Bennett Field with a landfill.
Set mainly in the 1920s and '30s, Barren Island is about Jewish as well as other immigrant groups and the way they all lived together and experienced politics. Why did you focus on several groups?
When I think of immigrants, I do think of my family's Jewish history, but I think that living in New York is living in a whirlwind of mixed communities, and I like that. I don't think that the struggle for safety, the struggle to create stability and family is unique to any particular immigrant group.
I think it's unique to immigrants.
How did you choose Marta, an 80-year-old Jewish woman reflecting on her childhood, to be your narrator?
My book was originally going to be a short story, and I was going to write from the point of view of a man living on Barren Island. I wrote the first 25 pages or so, and I realized I was nowhere near the end of it. And I realized that there was no way I could get inside the head of this man. It just felt more comfortable for me to write the story from the point of view of a woman. And I realized that I wanted the story told in real time, and knew that it had to end before 9/11 because that was not a story that I was going to include. And I also knew I wanted there to be a retrospective voice because I didn't want to tell the story from the point of view of a child. And I did the math.
What are you working on now?
I'm working on another novel. It's mostly set in New York. All I can tell you is that the central characters are a woman who owns an artisanal bakery in New York and a man who is a nuclear physicist.
Peter Ephross is the editor of Jewish Major Leaguers in Their Own Words: Oral Histories of 23 Players.