Israeli and Palestinian Women Design Handbags, Dresses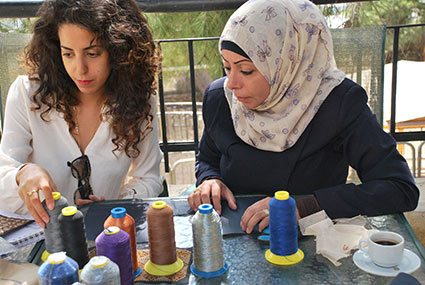 A group of Israeli and Palestinian female artisans is defying current political realities to work together toward peace and economic female empowerment.
As part of Two Neighbors, a clothing and accessories collaborative started in 2009 by American philanthropists Whit Jones and Andy McCluskey, Arab embroiderers in a West Bank village stitch intricate, colorful panels that are later incorporated onto dresses and handbags of Jewish Israeli designers.
Judy Elazari, one of the collaborative's Israeli coordinators, says that she and her Palestinian colleagues work well side by side and, "together, we are a very good team."
The artisans overcome obstacles just to meet each other. The Palestinians need to obtain a permit to leave the West Bank, while it may be dangerous for the Jews to enter Palestinian villages. To simplify encounters, the women meet at the Everest Hotel in Beit Jala, a Christian Arab town near Bethlehem.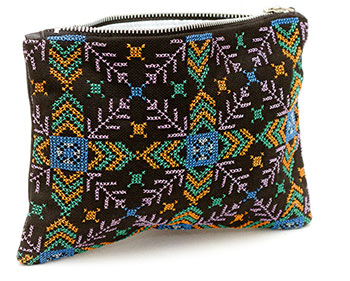 "Women who work for this project really have a passion for peace," says Tara Sauvage, the San Diego-based marketing coordinator for Two Neighbors. Sauvage adds that for many of the Palestinian women, this is their first job.​
White Jones and his wife, Paula Jones, are the founders of the Center for Emerging Futures, whose mission is to focus on a few, targeted issues. Jones and  McCluskey, retired businessmen and lifelong friends from Idaho, say they were drawn to funding Two Neighbors for its meaningful, small-scale impact.