SodaStream Launches Device to Remove Plastic From Oceans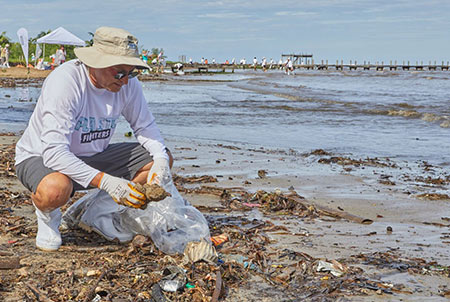 SodaStream is known for its popular seltzer machines available in 45 countries that convert tap water into fizzy seltzer via reusable containers, eliminating the need for disposable bottles. In October, the Israeli company waded into far murkier waters with another, equally cutting-edge innovation: Holy Turtle, a 1,000-foot-long floating device designed to remove plastic debris from the ocean.
Holy Turtle was commissioned last year after SodaStream CEO Daniel Birnbaum saw a BBC documentary about a debris patch floating off the Honduran island of Roatán. In October, Birnbaum, himself an experienced sailor, convened 150 international SodaStream executives on Roatán alongside environmental experts, Honduran officials and local schoolchildren to launch Holy Turtle just offshore.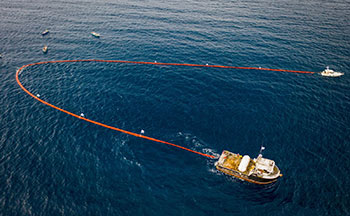 "We were literally knee-deep into it, with gloves on," recalls Maurice Herrera, SodaStream's United States marketing chief, who joined the four-day mission to sort trash amid the island's mangroves. As Holy Turtle glides along, it collects detritus while leaving wildlife undisturbed, using technology pioneered to contain oil spills.
SodaStream deliberately left the device unpatented, hoping that other companies will replicate its manufacture. Meanwhile, Holy Turtle's initial haul—several thousand tons of non-biodegradable waste collected during that initial period in Roatán—is destined for an eventual exhibition to raise public environmental awareness. The contraption itself is staying put in Roatán, where locals are being trained to operate it.