Israeli Drama 'Working Woman'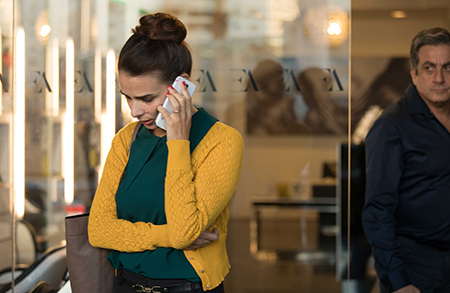 Michal Aviad had a touch of prescience, perhaps, when she conceived of Working Woman. The Israeli director and her cowriter decided to focus her drama on workplace abuse of power and the struggles of mothers who work outside the home back in 2012, well before the start of the #MeToo movement and its Israeli counterpart #GamAni.
The film, which opens in New York on March 27 and Los Angeles on April 12 with other cities to follow, stars Liron Ben-Shlush as Orna, a married mother of three living in Jerusalem. Her chef husband has opened a new restaurant, a risky venture, and to support him as well as help with the family finances, she finds a job in a real estate development firm run by her former army superior, Benny, played by veteran Israeli actor Menashe Noy. As she proves her worth and gets promoted, Orna must also contend with unwanted sexual advances from her boss. The compelling drama takes place over the course of a few months and answers the question, why don't women who experience harassment in the workplace just leave? The film also underscores the idea that the issues that launched the #MeToo movement are global problems.
"Working Woman is not only about Israel," insists Aviad about her second feature film, which was inspired by the many stories she and her cowriters heard about women in the workplace, including one about a woman whose boss made sexual advances on a business trip and another in which a woman was fired from a newspaper after filing a harassment complaint
"It's a call to see nurses, clerks, secretaries, chambermaids and factory workers all around the globe who don't complain because they can't. It's not easy to leave a job when you have to work to survive and support a family," she adds.
Aviad, who is known for her female-centric documentaries, wanted to convey the impact that this kind of emotional and physical abuse has on the victim and her family and the repercussions of reporting it, including the inability to get another job. "It's so much more complex than the incident of assault," she says.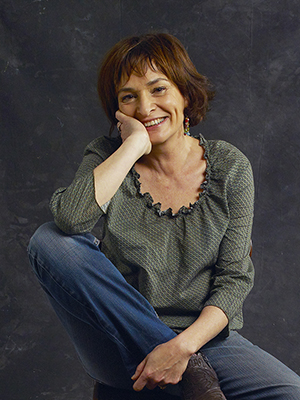 The mother of two grown children, Aviad, 63, was born in Jerusalem. Her Italian-Sephardic mother had survived the Holocaust in hiding and her father had escaped Hungary before World War II and then returned to Europe to fight with the British Army. She received her master's degree from San Francisco State University and now teaches film at Tel-Aviv University. For her, filmmaking with a feminist and activist bent is a way "to connect with the history and liberal expression of Judaism."
Aviad is "pleased and amazed" by the positive responses to Working Woman from film festivals in the U.S., Europe and Asia and hopes that the film will make on her home country when it opens theatrically this spring in Israel. She points out that Israel has its own sexual predators, ex-President Moshe Katsav, a convicted rapist, among them.
"There's a lot to do and change is slow," she says. "But I'm hopeful that the educated younger generation will get it."
Gerri Miller is an entertainment and lifestyle journalist who contributes to the Jewish Journal in Los Angeles and numerous other publications.