Treif Is as Treif Does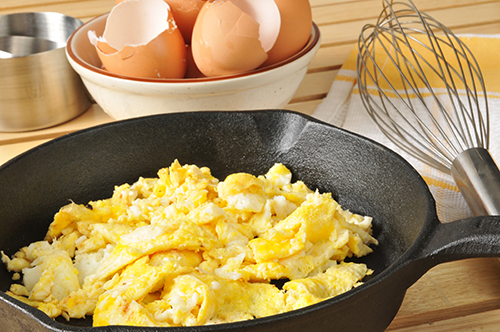 Whence do I love thee? hebrew poet Yehuda Amichai addresses this question as only a Jewish poet can. He finds the source of his love in a single biblical verse taken from the vast corpus of Jewish law regarding kashrut: forbidding the seething of a baby goat in its mother's milk. Amichai's "In Place of a Love Poem" talks about what we call in Yinglish today treif—a synonym for unkosher—whose Hebrew root, ט–ר–פ (tet, resh, feh), to tear to pieces, opens up a whole universe of human experience.
The root appears in Scripture in reference to טֺרְפֵי טָרֶף (torfei taref), "ferocious beasts," i.e., those that tear their prey to pieces. It is also used when human life goes terribly wrong. Job bitterly blames God for his tragic fate, saying אַפּוֹ טָרַַף (apo taraf), "In His wrath He has torn me apart." When Joseph's brothers return from the field with Joseph's tunic torn to pieces, their father, Jacob, cries out טָרֺף טֺרַף יוֹסֵף (tarof toraf Yosef), "Joseph has surely been torn limb from limb."
In gentler contexts, we praise the Woman of Valor when תִּתֵֵּן טֶרֶף לְְבֵיתָּה (titein teref le-veita), "she provides sustenance for her family." Certainly, teref cannot be forbidden meat, torn from live animals. In this case, we learn, teref is simply a word for food in general. In the story of Noah, we find our root in the mouth of the dove who returns to the ark: וְהִנֵה עֲלֵה זַיִת טָרָָף בְּפִיהָ (ve-hineh aleh zayyit taraf be-fiyhah), "behold a plucked-off olive leaf is in her mouth."
In Talmudic times, a rabbinic court could issue a טִרפָּא (tirpa), bill of seizure, allowing a lender to forcibly repossess his property. The Mishna tells a fascinating story of Rabbi Tarfon, whose name is a word for kohen derived from the Greek. He plays Hebraically on his name. It appears that as a judge,
Rabbi Tarfon had mistakenly acted as a טָרפַן (torfan), someone who declares a kosher-slaughtered animal טָרֵף (taref), unkosher. Offering reimbursement, he mumbles to himself‭ ‬הָלְכָה חַמרךָ‭,‬‭ ‬טַרפן (halkhah hamorkha, tarfon), "You torfan you, you will now have to pay with your donkey for your mistake." Rabbi Tarfon's muttering lives on today as a contemporary Hebrew proverb for error-prone experts.
Each new morning, you might want to rip off a page from your לוּחַ טָרָף (lu'ah taraf), page-a-day calendar. Crack an egg and beat it vigorously to cook a בֵּיצָה טְרוּפָה (beitsah terufah), scrambled egg. At the card table, players take turns לִטְרף (litrof), to shuffle the deck. And, if you are a poet madly in love, you can easily become מְטֺרָף (metoraf), discombobulated, imagining seething goats everywhere.
Joseph Lowin's columns for Hadassah Magazine are collected in the books HebrewSpeak and HebrewTalk.