Memories of Miami Beach in 'The Last Resort'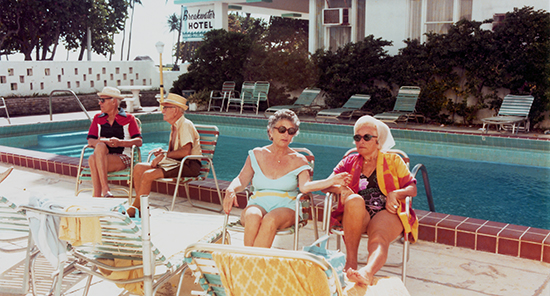 Miami's South Beach neighborhood today is known for its nightlife, boutique hotels and scantily clad young trendsetters. But from the post-World War II period through the 1970s, the sandy stretch was a haven for Jews, a beachside shtetl with one of the largest communities of Jewish retirees in the United States, many of them Holocaust survivors.
The Last Resort takes viewers from the neighborhood's Jewish heyday to its eventual decline and later reinvention as a tourist mecca. The charming documentary is based on the photographs of Andy Sweet and Gary Monroe, who recorded local Jewish life in the late 1970s and early 1980s. Sweet's candid, technicolor images—which provide the film's visual palette—and Monroe's more formal black-and-white works, shown throughout, captured porch-sitters relaxing on aluminum-and-vinyl chairs and bronzed-orange sunbathers posing poolside as well as happy beachgoing couples. The film also includes historical footage and interviews with well-known Miami natives—Pulitzer Prize-winning crime reporter Edna Buchanan among them—and covers the grisly murder of Sweet, stabbed to death in his South Beach apartment at the age of 28.
For Shoah survivors especially, the South Beach community was a chance "to live in peace and harmony with their contemporaries," said Miami-born Kareem Tabsch, who directed the film with Dennis Scholl. "This was a large and culturally rich community, not just bubbes and zaydes sitting on a porch waiting to die. There was a thriving Yiddish theater scene, music in the park, Russian movies."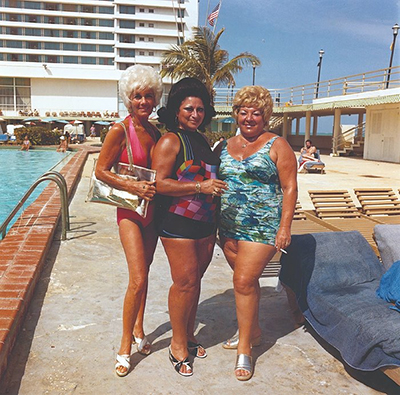 Tabsch and Scholl, neither of whom is Jewish, went through hundreds of images for the documentary, premiering on Netflix  on April 21 and available through Row8.com. Many of the selected photos are on display through June at the Jewish Museum of Florida-FIU in the exhibit "Shtetl in the Sun: Andy Sweet's South Beach 1977-1980," as well as in a book of the same name.
For anyone who took family vacations to Miami Beach or visited parents or grandparents escaping Northeast winters for a refuge by the sea, The Last Resort will bring back fond, sun-drenched memories.
"It was a joyous place,"said Tabsch, "a reminder how rich and exciting the latter part of our lives can be."