Why American Jews Should Celebrate Yom Ha'atzmaut
The fifth of the Hebrew month of Iyar marks Yom Ha'atzmaut, Israel's independence day. Thousands of Jewish Americans, whether independently or affiliated with Jewish institutions, hold both intimate ceremonies and large-scale events to mark the holiday, which this year begins on May 8 as the Jewish state turns 71.
Leading up to Yom Ha'atzmaut, Hadassah units throughout the country plan special holiday programs. Many bake birthday cakes as a tribute, and Israeli food and music set the tone for meetings taking place in May and June. In June, members in the New York metropolitan area march in the annual Celebrate Israel Parade. The undercurrent of emotional pride at these events begs the question: Why do we, as citizens of the United States, observe the establishment of a land in which our lives are not grounded? We have not chosen to build our homes in the Land of Israel, so why do we expend such effort to acknowledge its birthday?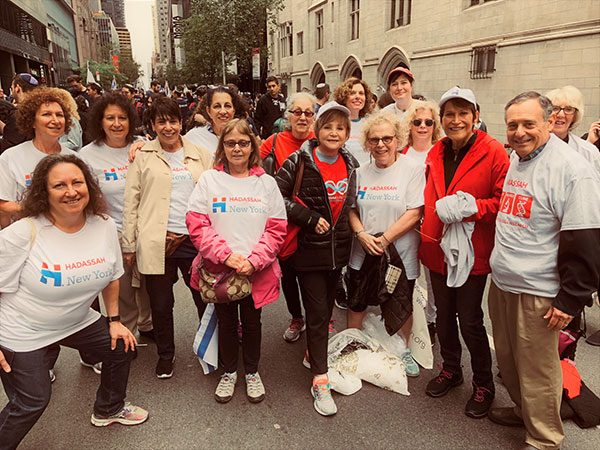 Zionism manifests itself differently in every individual who identifies as a Zionist, though a feeling of pride is often paramount. Most of us honor Israel's role as a refuge in times of crisis and increased hatred against Jews; delight in immersing ourselves in Israeli culture; and enthusiastically promote the life-saving technology Israel's medical minds have developed, especially at the Hadassah Medical Organization.
We reaffirm the sentiment that the world is indeed a better place with Israel in it. The Jewish state's contributions—scientific and humanitarian—and the country's narrative as a place that welcomes and integrates people from varied backgrounds represent the values Israel was founded upon.
Yom Ha'atzmaut serves as a sharp reminder that even from 6,000 miles away, there is nothing we American Zionists can take for granted.