Gym Buddies Dana Shemesh and 99-year-old Sarah Cohen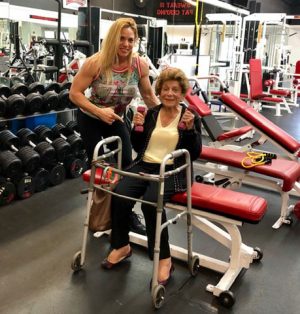 This is the story of an unlikely friendship between Sarah Cohen, a 99-year-old great-grandmother who was born in Alexandria, Egypt, and Jerusalem-born bodybuilder Dana Shemesh, 43, whose family roots are Polish and Baghdadi.
Both now live in Miami. Last year, Cohen was walking to the bus stop from her Silver Sneakers class at the gym when Shemesh came out of Walgreens, spotted her, offered her a ride home and ended up making brunch for her.
A former art director, Shemesh turned to fitness training after a painful breakup 14 years ago. At a bodybuilding show, she saw a woman who "looked like a statue, like art, strong and feminine. I decided I want to be like that."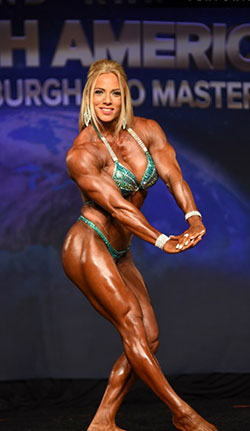 In 2010, Shemesh won the title of Miss Fitness Israel, got married and, two years ago, moved to the United States to advance her career.
Last year, she earned her International Federation of Bodybuilding Pro Card—the dream of most bodybuilders—becoming the first Israeli woman to do so.
Now, she has convinced Cohen, who will turn 100 in June, to train with her for one hour twice a week, strengthening her muscles, core and balance—followed by lunch. As Shemesh counts out the repetitions, Cohen works out on machines, does leg lifts while holding onto her walker, rides the stationary bike and more. She never complains that she is too old, though she has had two hip replacements.
"It makes me happy to see her get stronger," said Shemesh. "What motivates her is being independent." Shemesh now hopes Cohen can inspire other seniors to get fit. Indeed, photos that she posted on Instagram of Cohen working out got hundreds of likes and positive feedback. 
"I like all the exercises," said Cohen. "It's very important to be in good health."