When Rabbis Say #MeToo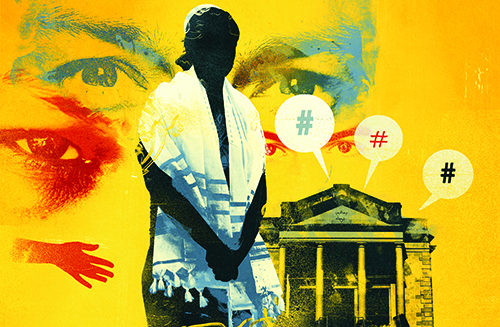 Francine Roston was in her 20s, working as a congregational summer intern at a large Conservative synagogue in the Midwest, when she got her first taste of the kind of challenges she'd have to face as a woman in the rabbinate.
One day, when she and the congregation's rabbi were alone in his office, the rabbi—who was married—asked if she would give him a massage, Roston recalled. She froze. "In my head, I was going, 'No! No! No!' But I didn't know what to do."
After a long pause, Roston recounted, the rabbi said, "Oh, you can say no." Roston said no. (Reached by phone, the rabbi declined to respond to Roston's allegations.)
A few years later, after being ordained by the Jewish Theological Seminary and landing her first job as an assistant rabbi at a Conservative synagogue in suburban New Jersey, Roston said she found herself the subject of verbal harassment from the deputy cantor, a man who routinely called her a "bitch" and a "cunt" and threatened to have her fired, she said. According to Roston, when she reported the harassment to the senior rabbi, he was sympathetic but never took action.
After one particularly intense tirade, Roston said, she contacted the Rabbinical Assembly, which oversees synagogue hiring and placement for Conservative rabbis. The RA referred her to a lawyer who helped her write a letter of resignation, saying she wanted out of her contract early. She was soon fired.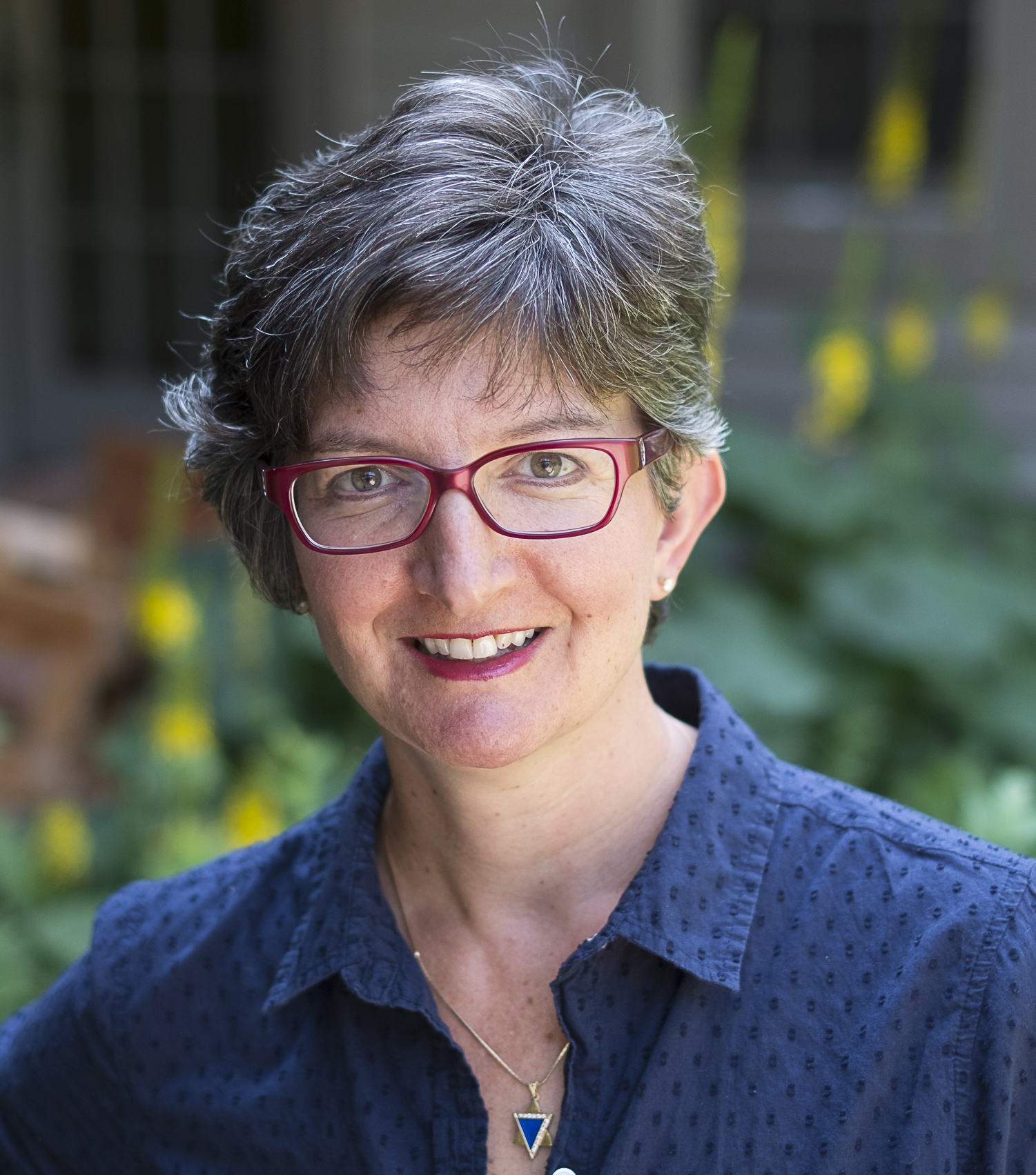 "I remember the utter sense of helplessness and powerlessness," said Roston, now 51 and a community rabbi in Whitefish, Mont. "I thought my life was over. I thought my career was over. I had to sell my home and I went to therapy."
The cantor, in an interview, said Roston's "arrogance" was the problem. "She was a young, new rabbi who came in with a chip on her shoulder and did not want to work with the team," said the cantor. "All she really wanted to do was dominate me and use her power."
He recalled one blowup in which he acknowledged he might have called Roston names, but he said he wouldn't have used the word "cunt" and, he claimed, he didn't routinely verbally abuse her. "Did I call her a bitch? I can't 100 percent deny it," he added. "But I don't remember those words."
The senior rabbi from the synagogue declined to comment for this story. The RA declined to respond to inquiries seeking comment on Roston's case.
As the Jewish community reckons with the #MeToo era, a growing number of female rabbis are opening up and sharing their own stories, ranging from sexual harassment and bullying to employment discrimination and micro-aggressions. The varying stories point to common themes: inappropriate or unwanted physical contact; repeated comments about attire or body; multiple rejections for senior clergy positions; unequal treatment and pay compared to male colleagues; and termination, discrimination or retaliation related to pregnancy, maternity leave or speaking up.
"The behaviors that are assaultive and focus on sex and sexuality are just part of a larger problem," said Rabbi Mary Zamore, executive director of the Women's Rabbinic Network, a Reform group of over 700 members. "The structural inequalities that allow mistreatment of women also allow stymying the advancement of women in leadership, not hearing voices of victims and believing them, and not paying women equally. There are a whole host of symptoms that go along with gender harassment."
As awareness of this problematic behavior grows—including among rabbis themselves—some Jewish institutions are taking steps to ameliorate matters by training clergy and educating synagogues and other Jewish institutions to recognize and mitigate their own biased behavior.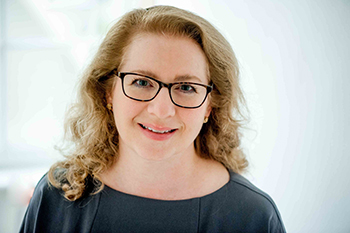 The first step is to hear the stories of women who have been victimized so the Jewish community can take a hard look at the institutions and behaviors that perpetuate these inequalities, Zamore said. Then the difficult work must begin to create policies, procedures and training to effect change.
Rabbi Harold Berman, chairman of the RA's ethics committee, the Vaad Hakavod, said that based on Roston's account, it seems the cantor should have been disciplined by his synagogue or organization. "I believe that it is the role of the RA, but not the Vaad Hakavod, to be able to serve as a resource and an advocate for rabbis who are treated unfairly through any congregational issues," Berman said through a spokesman, noting that he was speaking only for himself. "But the responsibility of dealing with its employees still rests mainly in each congregation. That is a challenge that many don't understand. It is the RA's responsibility—as well as the United Synagogue of Conservative Judaism's—to educate, to advocate for those in need of support and to help put procedures in place that will protect people."
Addressing workplace harassment is rarely simple, especially for clergy at the beginning of their careers. Rabbis who share their #MeToo stories—about abuse or harassment suffered at the hands of fellow clergy or congregants—may be in a particularly vulnerable position, because they're often subordinate not just to senior rabbis, but also to congregants who control their contracts.
"For a rabbi to bring a complaint against a congregant, you're automatically putting your job at risk because congregation leaders are their bosses," said Rabbi Rebecca Sirbu, director of the division of member and unit services at Hadassah, the Women's Zionist Organization of America, and until recently director of Rabbis Without Borders at Clal, a Jewish religious leadership organization. "I think cases of harassment are grossly underreported because people don't want to put their jobs at risk. There are very few safe places for [female] rabbis."
---
ALSO READ: "What's Changed in the Jewish World After #MeToo?" and "#GamAni: The #MeToo's Impact in Israel"
---
It's impossible to tell whether things are improving or not for women in the rabbinate in the wake of #MeToo because so few have spoken up about such matters in the past. It's also difficult to say whether rabbis have it worse or better than other female Jewish professionals. What's certain, activists say, is that a growing number of women are coming forward now to share their stories—some privately, others in semi-private forums like the closed Facebook groups #GamAni (Hebrew for #MeToo; the hashtag is used both by Jewish groups and women in Israel) and Jewish Women's Clergy Group, and a few publicly.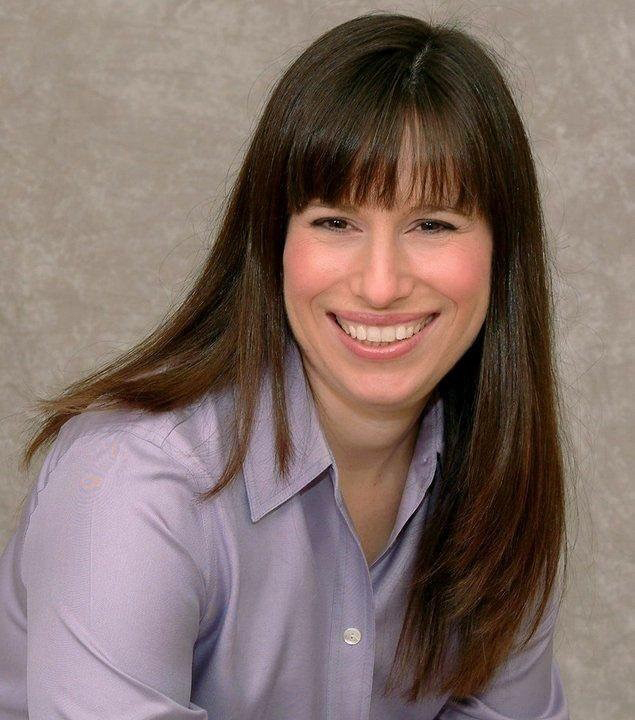 Since the emergence of #MeToo, "there's been a heightened consciousness of women that what they've experienced really falls into the category of unacceptable behavior," Sirbu said. "People are brushing it off less. I'm not sure that men are improving their behavior."
Rabbi Mira Wasserman, director of the Center for Jewish Ethics of the Reconstructionist Rabbinical College, said that until the #MeToo movement, the focus was on preventing abusive behavior by rabbis. The fact that rabbis can be victims, too, has been a revelation. "We were astounded by testimony from women rabbis in the field having been victimized," Wasserman said.
One Conservative rabbi in New Jersey in her mid-40s who asked to remain anonymous recalled harassment that started on her first day of work at a synagogue when she was newly ordained over a decade ago. "A congregant came in and the first thing he said was that I had a better ass than my predecessors," she recounted.
The rabbi also described being set upon at kiddush not long afterward by a man who put his arm around her shoulder and touched her right breast. "Wow, I didn't know rabbis could be so sexy," she recalled the man saying.
Comments about appearances are par for the course, rabbis said, along with touching that crosses the line. "Oh, you're so pretty, I don't know who to kiss first, you or the Torah," Sirbu, who is in her 40s, said she has been told by congregants while parading the Torah through the sanctuary during services—a common workplace hazard, according to several female rabbis. 
Rabbi Margaret Frisch Klein was working as an educator at a small synagogue in New England years ago when the congregational rabbi approached her at the end of an evening event. "I don't know why you want to go home with him," he said, referring to her husband. "I would be much better in bed."
It was yet another incident in a long series of inappropriate exchanges, according to Frisch Klein. When she was let go shortly after an annual review at a board meeting, she attributed her dismissal to confronting the rabbi and telling him she didn't appreciate his sense of humor. She recalled talking about it to her husband, friends, family and other Jewish professionals as well as consulting with an employment lawyer who discouraged her from filing a complaint because he said religious institutions operated with special legal protections.
Even in somber, mournful settings, female clergy report having experienced unwanted advances. Rabbi Rachael Bregman, the rabbi at Temple Beth Tefilloh in Brunswick, Ga., described officiating at a funeral when a man, standing near her at the graveside, leaned in to whisper in her ear and put his hand on the front of her hip, practically on her crotch.
These sorts of incidents notwithstanding, rabbis say the problem of being denied jobs because of their gender is even more pernicious. Countless women report being passed over for senior clergy positions that have gone to less experienced male colleagues.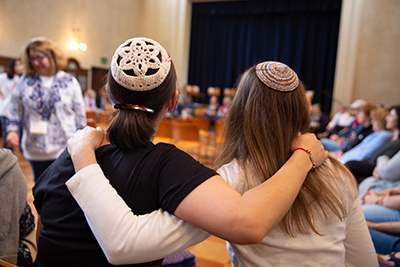 "There needs to be a culture of helping people adapt to rabbis who don't look like the traditional notion of 'rabbi,' " said Rabba Sara Hurwitz, president and co-founder of Yeshivat Maharat, a liberal Orthodox seminary in New York that ordains female clergy.
Sometimes, the bias is explicit. One young female rabbi in California who asked not to be identified recalled being told by a Conservative congregation's longtime senior rabbi that the shul would never hire a woman of childbearing age because the difficulty of juggling competing priorities would make it unfair either to the congregation or to her family.
She also claimed that she was terminated in 2015 from her congregational position for going on maternity leave. While some such incidents result in lawsuits—and, in her case, a settlement—rabbis more often lack the financial resources for extended legal battles or fear that suing a former employer will doom their chances of being hired elsewhere. Those were among the reasons cited by many of the women interviewed for this story who insisted on anonymity.
As the national conversation about #MeToo issues has intensified, a group of foundation funders launched the Safety Respect Equity coalition, which aims to create standards for Jewish groups and is funding an array of projects to provide training and education about gender-based discrimination.
Sirbu, one of the coalition's leaders, is coordinating a project that helps synagogues recognize unconscious bias in hiring. She also conducts trainings around the country to help Jewish institutions identify and address these shortcomings.
For example, Sirbu said, job descriptions often use language that signals a preference for a rabbi of a certain gender, using words like "strong" and "charismatic" to signal male and "nurturing, warm and friendly" to signal female. Such language both evinces a subconscious bias by the search committees and discourages candidates of the "unwanted" gender from applying, she said. As a fix, Sirbu suggests a gender-blind rating system for rabbi candidates.
The Women's Rabbinic Network is spearheading two initiatives related to these issues. One, which started three years ago and brings together the 17 organizations that fall under the official auspices of the Reform movement, is examining inequity within its community, from interview bias to salary discrepancies.
While 70 percent of the Jewish communal workforce is female, only 30 percent of executive positions are held by women, according to a 2017 survey by Leading Edge, an organization that supports Jewish lay leaders and professionals. A survey that same year by the Reform movement found that female rabbis in senior or solo positions at Reform congregations of 600 to 1,000 families are paid 85 percent of what men in similar roles earn, and that men outnumber women by a four-to-one ratio in senior rabbi positions.
The project, the Women's Rabbinic Network's Reform Pay Equity Initiative, operating with a grant from the Jewish Women's Foundation of New York, is creating tools and interventions to counterbalance the structural inequities, including for the female professionals who work in the movement's nearly 900 synagogues. Among the interventions: teaching search committees to ask neither about family planning nor the candidate's partner and salary history, the latter because it perpetuates the wage gap.
The second network project, Clergy: Safe Employees and Employers, funded by the Safety Respect Equity coalition, is training students at nine different rabbinical seminary campuses—spanning the Conservative, Reform, Reconstructionist and Orthodox movements—to create safe workplaces and identify and navigate problematic situations. The training includes role playing for female rabbis dealing with such scenarios as being told by congregants, "You don't look like a rabbi." Rather than respond harshly, the rabbis are encouraged to use it as a teachable moment and practice constructive responses designed to prompt deeper thinking, such as "Tell me, what do you think a rabbi looks like?" said Zamore of the Women's Rabbinic Network.
"I'm gratified that we are finally, in the last two years since #MeToo hit, talking about these issues," Zamore said. "But there is great deal of work to be done." 
Uriel Heilman is a journalist based in New York working for the Jewish Telegraphic Agency.
---
ALSO READ: "What's Changed in the Jewish World After #MeToo?" and "#GamAni: The #MeToo's Impact in Israel"
---