An Incredible Mossad Rescue in 'The Red Sea Diving Resort'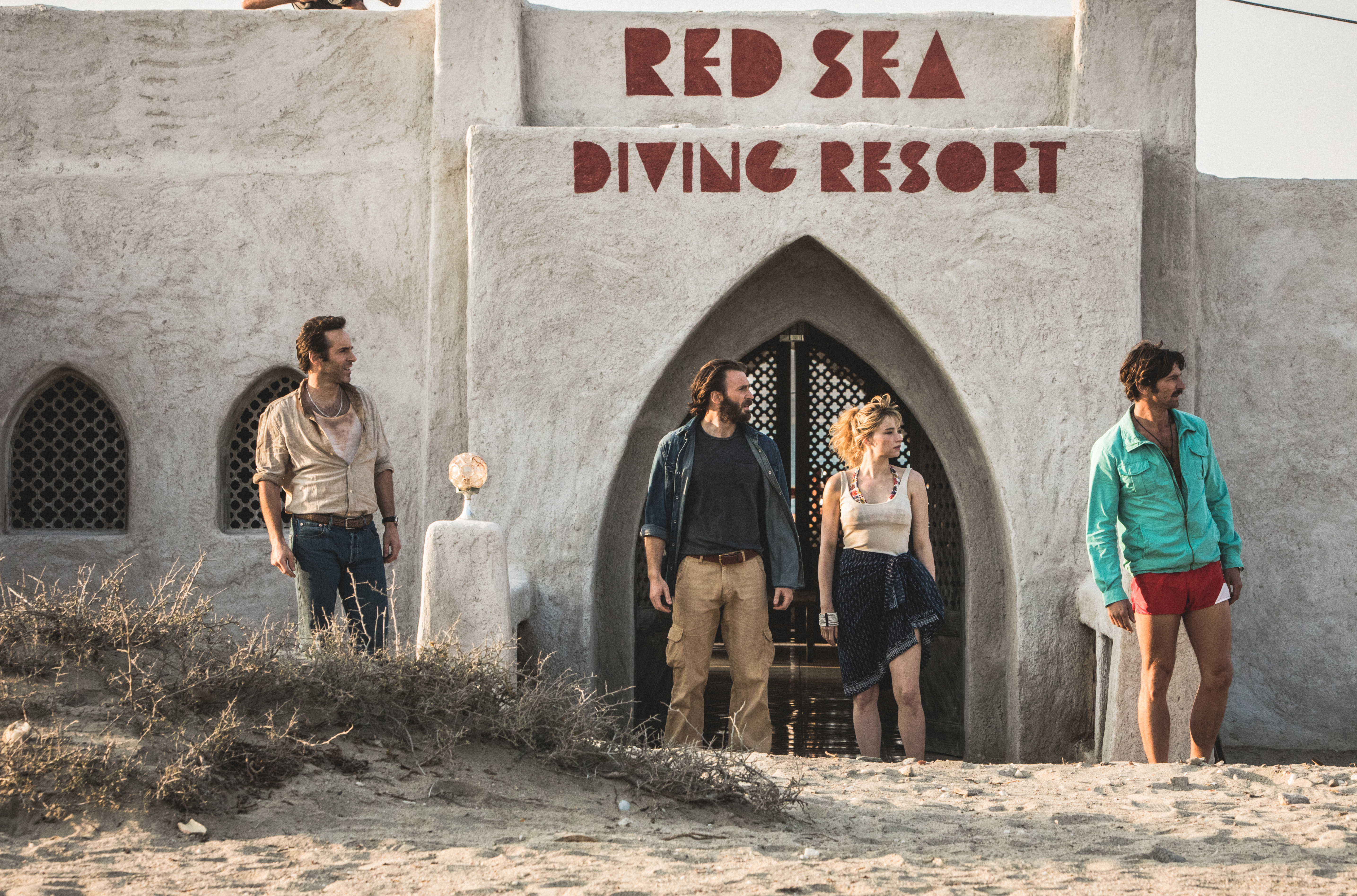 In the late 1970s and early 1980s, thousands of Ethiopian Jews fled famine and civil war to neighboring Sudan. They had hoped to make their way across the Red Sea and into Israel, but found themselves stranded in Sudanese refugee camps. Many died of starvation or illness, or were murdered before Israel mounted a covert three-year rescue missions named Operation Brothers to evacuate them. The fictionalized story of this astonishing rescue is recounted in The Red Sea Diving Resort, now streaming on Netflix.
The movie, which takes its title from the abandoned hotel on the coast of the Sudanese Red Sea (in real life, called the Arrous Holiday Village), describes how Mossad agents, posing as Swiss developers, leased the resort as both a front and home base for the operation. The Israelis, with help from the Ethiopian Jewish refugees, run the resort by day—catering to European tourists ready for yoga and relaxation—and spirit Ethiopians out of Sudan by boat at night.
Chris Evans is Ari Levinson, the reckless, charismatic Mossad agent who comes up with the audacious plan. He leads a team of five played by Haley Bennett, Alessandro Nivola, Alex Hassell and Michiel Huisman. Rounding out the stellar cast is Greg Kinnear as a CIA operative; Michael K. Williams, who is impressive as the local Ethiopian liaison Kabede Bimro; and Sir Ben Kingsley and Ukrainian-born Israeli actor Mark Ivanir (Homeland) who play Mossad superiors. (In real life, Ivanir had served in Israeli Intelligence and participated in later rescue operations.) Among the Ethiopian-Israeli actors in the film are several whose relatives were rescued in Operation Brothers.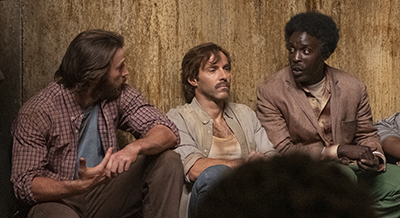 "This story was only declassified a few years ago, and when I heard it I was intrigued and touched by the idea of these two very different communities coming together," writer, director and producer Gideon Raff said. "It's important to emphasize that the Ethiopians were as active in their rescue as the Mossad agents. That's what makes this story so unique, and so relevant. There are around 65 million displaced people around the world right now. This is a story about doing the right thing."
Raff, who created Hatufim and its English remake Homeland, as well as as Tyrant and Dig, shot his latest thriller in South Africa and Namibia, where the titular resort was reconstructed from the original blueprints. While some dramatic license was taken,  he said, "the movie is 100 percent true in its spirit."
The Jerusalem-born grandson of Polish immigrants turned kibbutzniks, the Los Angeles-based Raff will also mine Israeli history for his next project, The Spy. Based on the life of Mossad agent Eli Cohen, played by Sacha Baron Cohen, the six-part miniseries will premiere on Netflix later this year.