Windows 1.0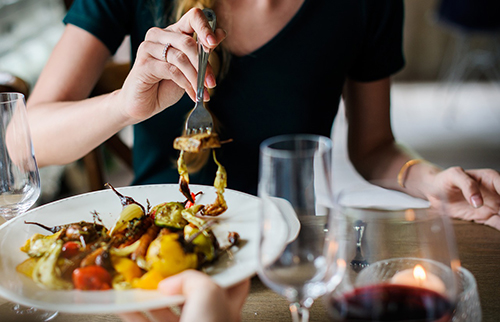 What do you get when you combine theology with meteorology? During the fall, you get the biblical story of Noah's ark. You also get a fascinating Hebrew vocabulary lesson.
To begin at the beginning, Scripture tells us that Noah's ark had two windows: one, the חַלוֹן (halon), through which Noah sent a dove to ascertain weather conditions; and the other, a צֹהַר (tsohar), an opening for daylight to enter the ark. Among its other meanings, the root צ–ה–ר (tsadi-heh-resh) denotes "to shine brilliantly." And so, the Talmud suggests that Noah's tsohar was a radiant gemstone, used to illuminate the ark.
In another derivation, Deuteronomy promises farmers who observe the commandments a bountiful crop of glistening יִצְהָר (yits'har), pure olive oil. Since oil is used in anointment ceremonies, the prophet Zechariah refers to a king and a high priest, both newly ordained, as שְׁנֵי בְּנֵי הַיִצְהָר (shenei benei ha-yits'har), literally, "two sons of olive oil." Today, the phrase is applied to honorable people.
The first formal luncheon in the Bible takes place in Egypt when Joseph informs his steward "these men [his brothers] will lunch with me" בַּצָהֳרַיִם (ba-tsohorayim), "at noon." The word tsohorayim is correctly pronounced thus, and also, according to television personality and Hebrew maven Avshalom Kor, tsahorayim, the Sefardic pronunciation, but never tsaharayim. The word is used in casual speech as a synonym for lunch. Some restaurant ads play on the cordial greeting צָהֳרַיִם טוֹבִים (tsohorayim tovim), "Good afternoon," to invite prospective clients in for a "Good lunch." At midday, you will see restaurant menus announcing אַרוּחַת צָהֳרַיִם‭ ‬עִסְקִית (aruhat tsohorayim iskit), business lunch. Speculating on why tsohorayim is written with the pairing suffix—ayim, as though it referred to a "double light"—medieval etymologist David Kimchi suggests this is so because the world receives its midday light simultaneously from two "tsohars": immediately before and after noon.
The coinage of הַצְהָרָה (hats'harah), declaration, by Eliezer Ben-Yehuda from לְהַצְהִיר (le-hats'hir), to declare, became widespread after 1917, with הַצְהָרַת בַּלפוּר (hats'harat balfur), The Balfour Declaration. This use of the root is also found in legal documents such as תַּצְהִיר (tats'hir), product warranty or court deposition, and מִצְהָר (mits'har), cargo manifest. More widespread, the word צָהֳרן (tsa'haron), refers to both an afternoon day care program and a newspaper published in the afternoon.
The most uplifting use of our root is found in the idiom בָּרוּר כַּשֶּׁמֶשׁ  בַּצָהֳרַיִם (barur ka-shemesh ba-tsohorayim), "as clear as the midday sun." You can find a variant of this expression on YouTube in Naomi Shemer's lively 1967 anthem "מָחָר" (mahar), "Tomorrow," where confidence in a bright future endures.
Joseph Lowin's columns for Hadassah Magazine are collected in the books HebrewSpeak and HebrewTalk.