A Mission 'Driven by Love' at Hadassah's Convention
They came, they rallied, they voted, they networked, they listened, they learned, they schmoozed and they danced. Nearly 1,000 Hadassah members and supporters—including some 300 first-timers but also several dozen male Hadassah Associates—attended Hadassah's 99th National Convention in New York City in mid-July to re-energize and celebrate their link to the world's largest women's Zionist organization.
Under the theme "Mission Possible," the four-day gathering at the Sheraton New York Times Square Hotel offered a potpourri of sessions, speakers and activities geared toward educating, invigorating and inspiring members from across the country in their work as activists for Israel, women's health and medical research.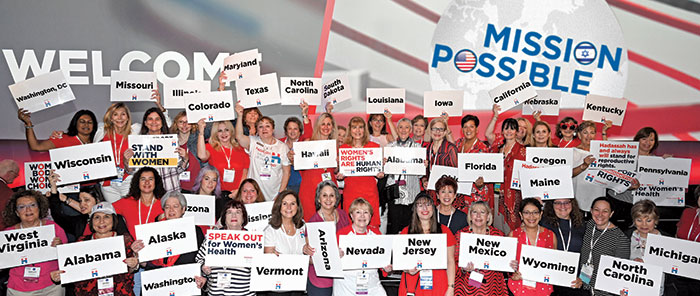 Among the many highlights:
•  Rhoda Smolow of Great Neck, N.Y., was elected the next national president of Hadassah. A member of the Nassau Region for 39 years who is currently serving as national secretary, Smolow will succeed Ellen Hershkin, whose four-year term concludes at the end of 2019.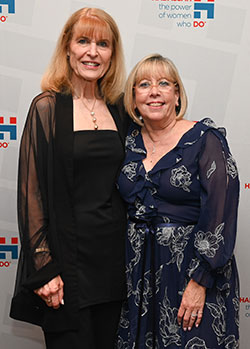 •  Convention participants took to the streets for an outdoor rally on behalf of reproductive rights for women.
•  The Founders Dinner raised $2.2 million following a moving presentation by Dvir Musai, an Israeli Jew whose life was saved by Hadassah after being a victim of a terrorist attack as a teenager, and Dr. Madi El-Haj, his Muslim doctor, whose pioneering work as a peripheral nerve surgeon at Hadassah Hospital helped his patient find relief from chronic foot pain. They were among the many individuals whose inspiring stories were presented throughout Convention, detailing the cutting-edge work of Hadassah Medical Organization doctors and nurses who heal patients on a daily basis.
•  National delegates approved three new policy statements—on de-politicizing anti-Semitism, reaffirming support for reproductive rights and expanding access to infertility diagnosis and treatment.
•  Over 100 attendees participated in a special young women's track, presented by EVOLVE, Hadassah's new initiative to bring younger generations into the organization.
•  Nine women joined the Gift of Life donor registry in honor of the 15th anniversary of the kidney donation from one Hadassah member, Katie Edelstein, to another, Belle Simon.
•  The Young Women's Department offered a specialty track for the more than 100 young members who attended Convention, many for their first time. For a report on the plenaries, speakers and lively cocktail reception held for these attendees, please read A Focus on Young Women at 'Mission Possible' Gathering.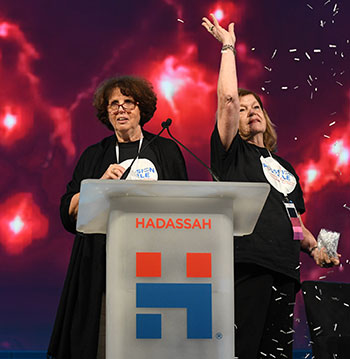 At the concluding plenary, Hershkin, referencing Diana Ross's love song 'Do You Know Where You're Going To?', summed up the Hadassah mission: "Even more than a sense of responsibility, our mission is driven by love—love of the families for whom we want to build a better world, love of Israel and the Jewish people, love of being part of shaping Jewish destiny."
And Convention co-chairs Clara Gillman and Haren Haber offered these words to the hundreds who had gathered: "We trust that you have been enlightened, educated and even empowered to work for positive changes in the future.
"Our advice to continue Hadassah's 'Mission Possible' comes from an unknown author," they added: "Start by doing what's necessary. Then, do what's possible and suddenly you're doing the impossible. Thank you for making Hadassah's Mission Possible!"
---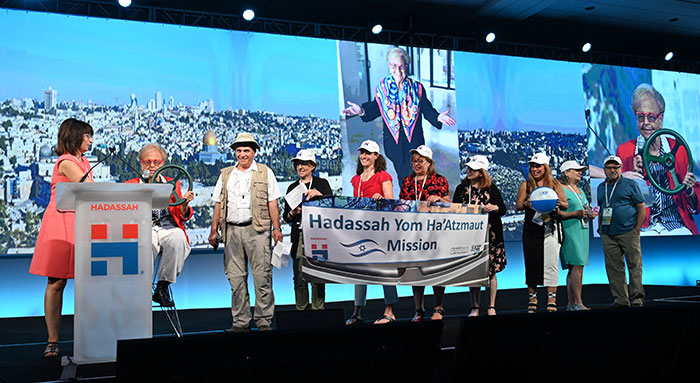 ---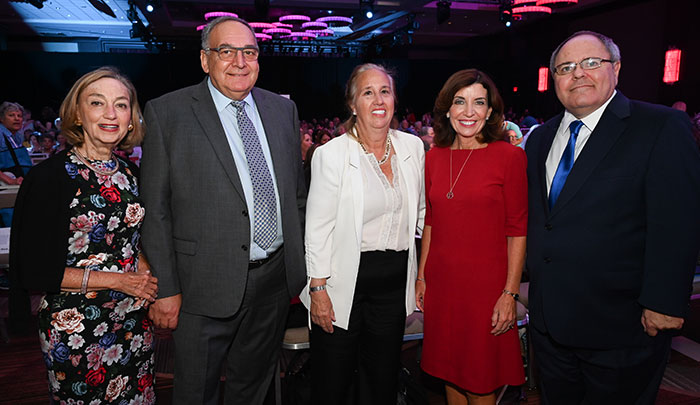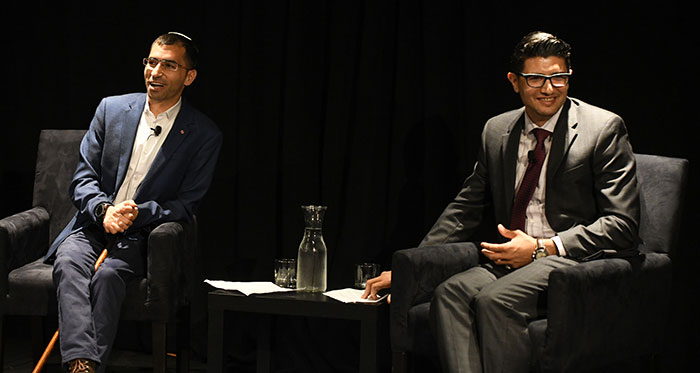 ---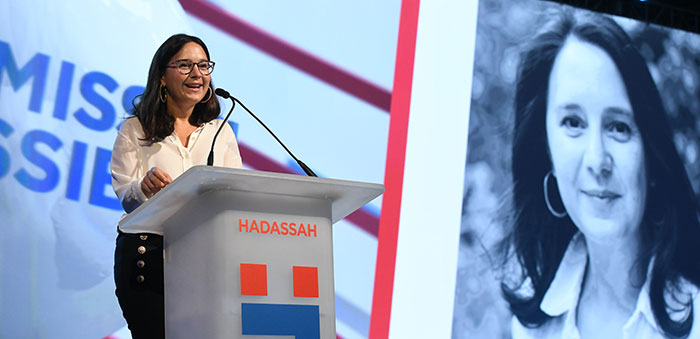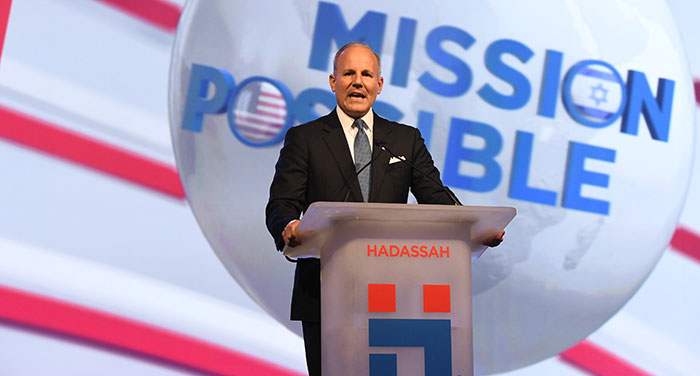 ---