New Brew Is a Heady Taste of the Ancient Past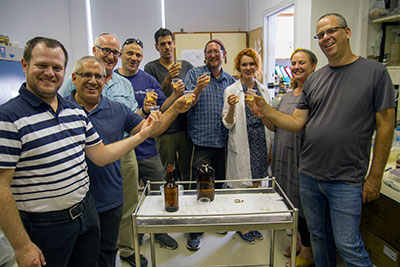 A brewer and a microbiologist walked into a bar and struck upon a crazy idea: Could the cells of yeast found in ancient pottery in Israel be used to recreate the beer people were drinking during the time of the Bible? That question set off a chain of scientific inquiry involving archaeologists and microbiologists. Experts from the Hebrew University, Tel Aviv University, Bar-Ilan University and the Israel Antiquities Authority, along with local brewers, collaborated to concoct a beer that is believed to taste like what the Philistines, Judeans and Egyptians would have consumed over 2,000 years ago. 
"The most amazing part is that the yeast colonies survived for thousands of years, just waiting to be excavated and grown," said Ronen Hazan, a microbiologist at the Hebrew University of Jerusalem. "Aside from the gimmick of drinking beer from the time of Pharaoh, this research is extremely important to the field of experimental archaeology—a field that seeks to reconstruct the past. Our research offers new tools to examine ancient methods and enables us to taste the flavors of the past."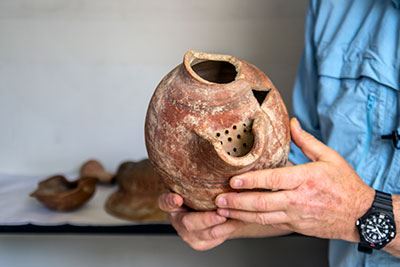 To make this happen, the researchers examined colonies of yeast that formed and settled in the nanopores of pottery dating back to several eras, including the reign of Egyptian Pharaoh Narmer (roughly 3000 BCE); the period of Aramean King Hazael (800 BCE); and to the prophet Nehemiah (400 BCE), who governed Judea under Persian rule, according to the Bible.
Next, the researchers cleaned and sequenced the full genome of each yeast culture specimen and then performed an analysis. Some turned out to be 5,000 years old; many proved to be similar both to those used in ancient African brews, including the Ethiopian honey wine tej, and to beer yeast from modern times.
With input from local beermakers, the ancient brew was then crafted, and—l'chaim!—a heady taste of the past came bubbling back to life. There are plans to mass produce the drink, which is similar to a modern wheat beer, for commercial sale.