There Are Now More Than 9 Million People Living in Israel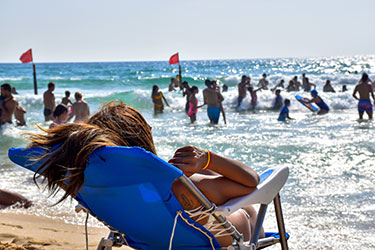 (JTA) — There are now 9.092 million people living in Israel.
The country's Central Bureau of Statistics released the number in its annual report ahead of the Jewish new year, which starts on Sunday evening.
The total represents an increase of 184,00 people, or 2.1 percent, since last Rosh Hashanah. That growth is similar to that of previous years, the report said.
The current total population includes 6.744 million Jews, 1.907 million Arabs and 441,000 people who identify with neither group.
This Jewish year, 196,000 babies were born and 50,000 people died. Thirty-eight thousand people immigrated to the country, including 35,000 people who were new immigrants under the Law of Return, which guarantees Israeli citizens to those with at least one Jewish grandparents, converts or people married to Jews.
Israel's population is expected to grow to 10 million people by 2024, according to the report.