At Dinner With Yalta: A Talmud Lesson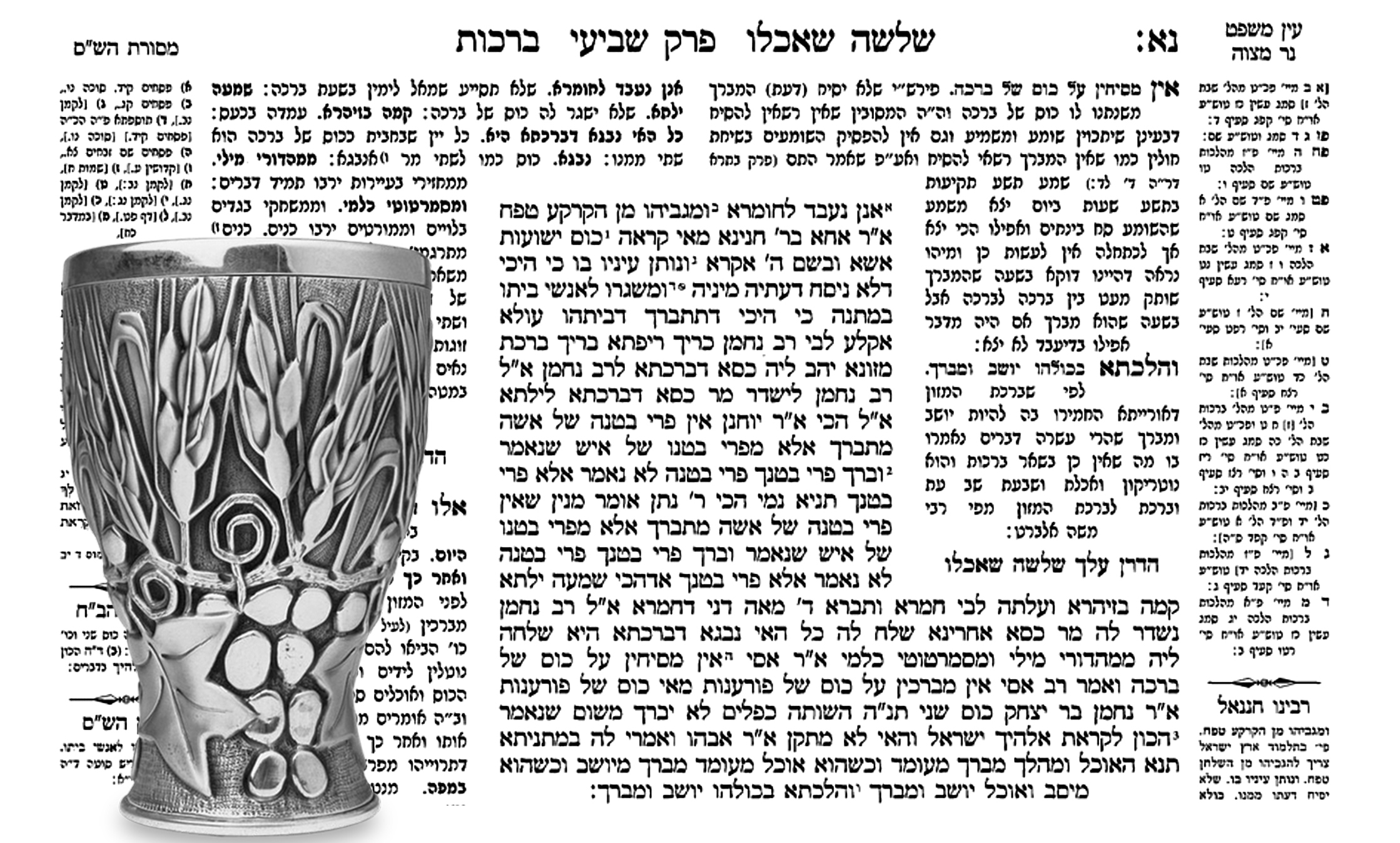 My love for the Talmud evolved slowly. It was ignited in high school, then nurtured in rabbinical school, where I struggled to find it truly meaningful. My love has continued to grow, motivated by a strong need to draw insight from the wisdom of our sages, who shaped the foundation of the varied expressions of Judaism we practice today. Wherever we Jews have journeyed, Talmud has been our guidebook, inviting us into ongoing discussions that touch on the deepest topics of human existence.
Every generation reads Talmud from its own perspective. I view the world through the eyes of a modern woman, a lens that is both an asset and a blessing.
The following story from the Babylonian Talmud, Berachot 51b, takes place in the late third or early fourth century, yet it relates to contemporary issues. Our heroine is Yalta, a highly intelligent, well-educated woman who speaks her mind and is beloved by her husband, Rabbi Nachman, the exilarch of the Babylonian Jewish community.
The scene is in Yalta and Rabbi Nachman's home, where Ulla, a leading rabbi, had joined them for a meal. We enter amid a discussion of a ritual not often practiced these days. Following Birkat ha-Mazon (grace after meals), it was customary to pass a Cup of Blessing filled with wine around the table. All those present would offer a personal prayer for what their hearts most desired—perhaps sustenance, a happy marriage, children or good health.
Ulla was once a guest of Rabbi Nachman. He ate bread, led Birkat ha-Mazon and passed the Cup of Blessing to Rabbi Nachman, who said to him, "Please pass the Cup of Blessing to Yalta." Ulla replied, "Rabbi Yochanan said: The issue of a woman's belly [womb] is blessed only through the issue of a man's belly: God will bless the fruit of your belly [Deuteronomy 7:13].
It does not say her belly but rather your belly. So, too, Rabbi Natan said: What is the scriptural proof that the issue of a woman's belly is blessed only through the issue of a man's belly? As Scripture says, God will bless the fruit of your belly. It does not say her belly but rather your belly."
Ulla disapproves of the custom of sharing the Cup of Blessing with women, and accordingly does not pass the wine to Yalta. He references Rabbi Yochanan and Rabbi Natan, sages of an earlier period, who he says "prove" the same claim, citing the same verse.
It is clear that the words the issue of your belly, couched in the masculine singular, cannot possibly address only men. All pronouns in Hebrew are gendered, and Israel as a nation takes a masculine pronoun.
In ignoring the broader context of your belly/womb, thereby misrepresenting its true meaning, Ulla makes two astounding and outrageous claims. First, that women conceive only because God blesses their husbands, whom God alone deems worthy of children. This is an obvious violation of biology that people at the time of the Talmud understood well. The Torah is filled with stories of women who have difficulty conceiving, negotiate with God on their own and whom God answers for their own sake: Sarah, Rebecca, Rachel, Hannah.
Second, in promoting his claim, Ulla redefines the scope of the Cup of Blessing, narrowing its purpose to focus exclusively on the blessing of fertility. Claiming that this blessing is bestowed only on men, he asserts that it is pointless to include women. As Ulla's argument unfolds, Yalta grows increasingly furious.
When Yalta heard this, she arose in rage, went to the wine storeroom, and smashed four hundred barrels of wine. Rabbi Nachman said to Ulla, "Please send her another cup." Ulla sent a more modest cup with this message: "This is a goblet of blessing." She replied, "From travelers come tall tales and from rag pickers lice."
Traditional commentaries often paint Yalta as an ill-tempered, spoiled, hysterical woman. But consider: How many Cups of Blessing did she obliterate? Who controls fertility now?
We live in an age when women's anger at inequalities and transgressions against physical and personal autonomy is being voiced—and heard—in the public realm. One recent example, Rebecca Traister's book, Good and Mad: The Revolutionary Power of Women's Anger, examines the political power of that rage, past and present. She points out that there was a time when angry women were branded irrational and even deranged. Yet women's fury at injustice has been a powerful force for change at many junctures in history.
Significantly, Rabbi Nachman supports Yalta. He does not merely implore Ulla to placate her, but to include her. Ulla, the consummate misogynist, sends her the equivalent of a plastic children's cup, an intentional insult. Yet notice that in the hands of the talmudic redactors who shaped this story, Yalta gets the last word. She equates Ulla's interpretation of Torah with tall tales, not legitimate halacha, his opinion worth the lice of a rag picker. This is where our story stands: Yalta's judgment is the final word.
Amy Scheinerman is a hospice rabbi in Howard County, Md. She is the author of the two-volume The Talmud of Relationships (Jewish Publication Society), a 2019 National Jewish Book Award finalist.